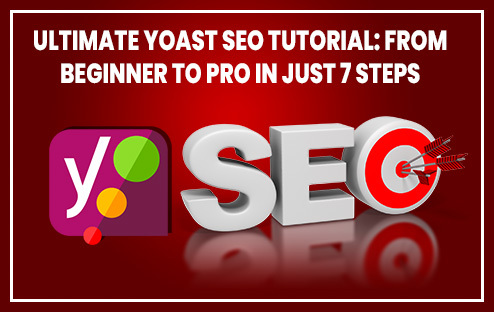 In today's digital age, having a strong online presence is essential for businesses and individuals alike. Search Engine Optimization (SEO) plays a crucial role in ensuring your website is discoverable by search engines and, consequently, by your target audience. Among the myriad of SEO tools available, Yoast SEO stands out as a powerful and user-friendly plugin for WordPress users. In this comprehensive tutorial, we will take you from a beginner's understanding of Yoast SEO to mastering its advanced features in just 7 steps. Get ready to unlock the potential of your website and soar up the search rankings!
Step 1: Introduction to Yoast SEO
Let's start with the basics. Yoast SEO is a plugin designed to simplify the process of optimizing your website's content for search engines. It offers a range of tools and features that guide you through the intricate world of SEO, even if you're not an expert. Installing Yoast SEO is straightforward; navigate to your WordPress dashboard, click on "Plugins," then "Add New," and search for "Yoast SEO." Install and activate the plugin, and you're ready to begin!
Step 2: Basic Configuration
Upon activation, Yoast SEO provides a configuration wizard that guides you through the initial setup. This wizard helps you configure essential settings like your site's name, whether it's a company or a person, and your preferred separator for title tags. You can also set up your social media profiles, which Yoast SEO will integrate into your website's metadata. These initial steps lay the foundation for effective SEO practices.
Step 3: Keyword Research
Keywords are the heart of SEO. Identifying the right keywords ensures your content reaches the right audience. Use tools like Google Keyword Planner or Ubersuggest to find relevant keywords with a balance between search volume and competition. Once you have your keywords, Yoast SEO's "Focus Keyphrase" feature helps you integrate them strategically into your content.
ALSO READ: What is Image SEO and How to Optimize Images for Search Engines?
Step 4: Optimizing Content
Creating high-quality content is essential, but optimizing it for search engines is equally important. Yoast SEO's real-time content analysis provides valuable suggestions for improving your content's SEO. It evaluates factors like keyword usage, readability, internal and external links, and more. The plugin's color-coded indicators (red, orange, green) make it easy to gauge your content's optimization status at a glance.
Step 5: Crafting SEO-Friendly Titles and Meta Descriptions
Your page's title tag and meta description are prime real estate for attracting clicks from search engine result pages (SERPs). Yoast SEO allows you to customize these elements, ensuring they are both keyword-rich and engaging. The plugin provides a preview of how your page will appear in search results, allowing you to fine-tune your titles and meta descriptions for maximum impact.
Step 6: Technical SEO and XML Sitemaps
Technical SEO involves optimizing the technical aspects of your website for better search engine crawling and indexing. Yoast SEO helps simplify this process by generating XML sitemaps – a roadmap for search engines to navigate your site's structure. Additionally, the plugin offers features to set canonical URLs, manage breadcrumbs, and control the indexing of specific pages.
Step 7: Readability and On-Page SEO
Great content isn't just about keywords; it's also about readability. Yoast SEO evaluates your content's readability using the Flesch Reading Ease test, providing suggestions to enhance the overall user experience. Remember, user-friendly content is likely to keep visitors on your site longer, reducing bounce rates and potentially improving search rankings.
Becoming a Yoast SEO Pro
As you become more comfortable with the basic features of Yoast SEO, consider exploring its premium version. Yoast SEO Premium offers advanced features like internal linking suggestions, content insights, and redirect management, taking your SEO efforts to the next level.
In conclusion, mastering Yoast SEO is a journey that requires consistent effort and learning. This tutorial has provided you with a solid foundation to start optimizing your website effectively. From understanding the basics to implementing advanced strategies, you now have the tools to enhance your online presence and climb the search engine rankings. So, go ahead and take control of your website's destiny with the power of Yoast SEO!
ALSO READ: How Important Are Core Web Vitals for Search Engine Optimization?