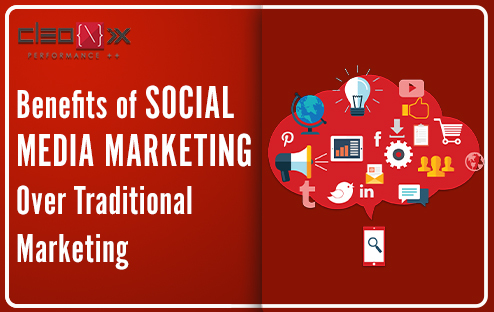 As the world becomes increasingly digital, businesses are shifting their marketing strategies to focus more on social media platforms. Social media marketing (SMM) has become a crucial component of any successful marketing campaign, offering numerous benefits over traditional marketing methods. In this blog post, we'll explore the advantages of SMM over traditional marketing and how it can help your business grow.
Cost-Effective
One of the most significant benefits of social media marketing is its cost-effectiveness. Traditional marketing methods, such as print or television advertising, can be expensive and often require a significant investment. In contrast, SMM can be done at a fraction of the cost, making it an ideal option for small businesses or startups with limited budgets.
Targeted Reach
Social media platforms allow businesses to target specific demographics, interests, and behaviors. This means that you can tailor your marketing efforts to reach the audience most likely to be interested in your products or services. By targeting your reach, you can increase the effectiveness of your marketing campaigns and generate more leads and sales.
Increased Brand Awareness
Social media is an excellent tool for building brand awareness. By regularly posting engaging content and interacting with your followers, you can increase your brand's visibility and reach. Additionally, social media algorithms prioritize content that generates engagement, which means that if your content is well-received, it will be shown to more people, further increasing your brand's exposure.
Improved Customer Engagement
Social media platforms provide businesses with an opportunity to engage directly with their customers. By responding to comments, messages, and reviews, you can show your customers that you care about their experience and are invested in their satisfaction. This type of engagement can build brand loyalty and increase customer retention.
Measurable Results
One of the challenges of traditional marketing is measuring its effectiveness. It can be challenging to track how many people saw your ad or how many leads were generated as a result. With social media marketing, however, you can track a wide range of metrics, including engagement rates, click-through rates, and conversions. This data allows you to refine your marketing strategy and improve its effectiveness over time.
Increased Traffic and Conversions
Social media marketing can drive significant traffic to your website and increase conversions. By including links to your website in your posts and leveraging social media advertising, you can attract more visitors to your site and convert them into customers. Additionally, social media platforms offer features such as "Buy Now" buttons and product tags, making it easier for customers to make purchases directly from your social media profiles.
Flexibility
Social media marketing offers businesses flexibility in their marketing campaigns. You can quickly adjust your strategy based on changes in the market, new product releases, or seasonal trends. This agility is especially important in today's fast-paced digital landscape, where staying relevant and current is crucial to success.
Competitive Edge
By adopting social media marketing, you can gain a competitive edge over businesses that rely solely on traditional marketing methods. Social media allows you to connect with your audience in new and innovative ways, creating a more engaging and personalized experience. By providing your customers with the content they want and interacting with them regularly, you can build a loyal following and stand out from the competition.
In conclusion, social media marketing offers numerous benefits over traditional marketing methods. Its cost-effectiveness, targeted reach, increased brand awareness, improved customer engagement, measurable results, increased traffic and conversions, flexibility, and competitive edge make it an essential component of any successful marketing campaign. By leveraging social media platforms, businesses can connect with their audience in new and innovative ways, creating a more engaging and personalized experience that drives growth and success.
ALSO READ: What is Influencer Marketing And How It Can Help in SEO in 2023?