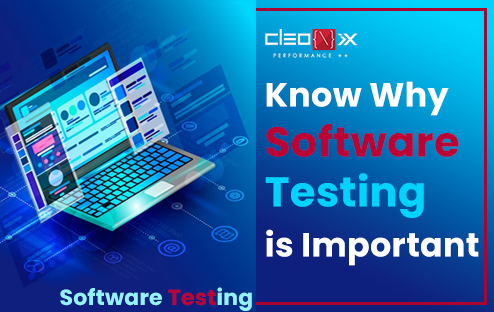 Software testing is an integral part of the software development lifecycle. It involves evaluating a system or application to identify any defects or errors and ensuring that it meets the specified requirements. Although it may seem like an additional step in the development process, software testing plays a crucial role in delivering high-quality software products.
In this blog post, we will explore the reasons why software testing is important and how it benefits both the development team and end users.
Identifying and Fixing Bugs: One of the primary purposes of software testing is to identify and eliminate bugs or defects in the system. Through various testing techniques such as functional testing, regression testing, and performance testing, software testers can identify issues that could lead to system failures, crashes, or incorrect behavior. By detecting these bugs early in the development process, testers enable developers to fix them before the software reaches the end users, resulting in a more stable and reliable product.
Enhancing Software Quality: Software testing helps enhance the overall quality of a software product. It ensures that the system meets the defined specifications, functions as intended, and provides a positive user experience. By conducting thorough testing, developers and testers can verify that all the features and functionalities of the software work as expected, reducing the likelihood of user dissatisfaction and increasing customer satisfaction. Quality software also helps establish trust in the brand and fosters customer loyalty.
Cost and Time Efficiency: While some may view software testing as an additional cost, it is actually a cost-saving measure in the long run. Detecting and fixing defects during the development phase is significantly less expensive than addressing them after the software has been deployed. Software failures can lead to expensive lawsuits, financial losses, and damage to the brand's reputation. By investing in comprehensive testing, organizations can avoid such risks and minimize the cost of software maintenance. Moreover, efficient testing practices can help streamline the development process, resulting in shorter time-to-market. By catching issues early, testing prevents the need for rework and delays caused by bug fixes. The faster a software product reaches the market, the more competitive the organization becomes, gaining an advantage over competitors.
Improved Security: In today's digital landscape, security is of paramount importance. Software systems are vulnerable to various security threats such as data breaches, unauthorized access, and malware attacks. Software testing includes security testing, where testers simulate real-world attack scenarios to identify vulnerabilities and weaknesses in the system. By identifying and fixing security issues before the software is deployed, organizations can protect sensitive data, safeguard user privacy, and maintain a secure environment for both the software and its users.
Compliance and Regulatory Requirements: Many industries, such as healthcare, finance, and government, have strict compliance and regulatory requirements. These industries deal with sensitive data and must ensure the confidentiality, integrity, and availability of their software systems. Software testing plays a critical role in ensuring that these systems meet the necessary compliance standards. By conducting compliance testing, organizations can identify any gaps or non-compliance issues early on and take corrective measures to meet the required standards.
Customer Satisfaction and Trust: Software testing directly impacts customer satisfaction and trust in a product or brand. Users expect software to be reliable, functional, and easy to use. By thoroughly testing a software product, organizations can deliver a high-quality user experience, ensuring that the software performs as expected and meets user requirements. This, in turn, leads to satisfied customers, positive reviews, and increased trust in the brand.
Conclusion:
Software testing is a vital component of the software development process. It plays a crucial role in identifying and fixing bugs, enhancing software quality, ensuring security, and meeting compliance requirements. By investing in thorough testing practices, organizations can deliver high-quality software products, reduce costs, improve customer satisfaction, and gain a competitive edge in the market. Incorporating software testing as an integral part of the development process is essential for any organization looking to build reliable, secure, and user-friendly software solutions.
ALSO READ: What Are The Trending Software Testing Practices for 2023?