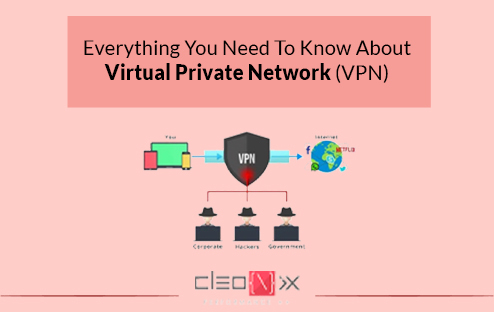 If you are an active user of the internet or even fairly frequent on the internet, one term must have come across many a times- VPN. But most people go on about their regular internet usages without putting much thought into what a "VPN" is, like several other tech-savvy jargon they hear and ignore on a daily basis. Let's change that and take a look at what is a VPN and what is it all about.
A Virtual Private Network or VPN for short, is meant for the particular purpose of securely extending a network from one private location and enabling its users to connect to other networks securely. What are the most common utilities that come with a VPN? Let's take a look at few instances that are actually quite common and relatable nowadays. We know about the often imposed internet censorship in different regions in the world where authorities restrict the access to certain contents or/and websites. Or that "rumour" that the government is always tracking everyone's browsing activity or the fact that there is actually a threat to privacy invasion from random people looking to exploit. Well, a VPN can help you in all these instances and more. It's no surprise the VPN market is on the way to grow bigger and bigger.
Read also: Advantages of using LESS
So, let's have a look at some more benefits that a Virtual Private Network offers:-
Maintaining privacy and anonymity from ISPs- Internet service providers are pretty keen on tracking their subscribed customers to try and monetize on the browsing patterns by various means such as targeted advertisement, etc. These providers also tend to sell this data to third-parties who can further misuse this information. Using a VPN, such invasion of privacy can be avoided.
Accessing shopping websites from different regions- The VPN can allows you to access shopping websites, which are otherwise inaccessible due to region-based restrictions.
Staying protected in public wi-fi- We all often tend to connect to the free wi-fi at public places like hotels, restaurants, shopping malls, railway stations, etc. But in doing so, we are actually getting connected to an unsafe network where we are exposed and so is our private data and credentials. A VPN comes handy at such times by masking our identity, making us anonymous and keeping our personal data private and unexposed.
Prevention from hackers- As we discussed already, VPN masks the IP address and hence the identity of an individual connected to a certain network. Hence, any hacker trying to target your network via your IP address will be thrown off as they simply can't reach your home network.
Read also: Use of blockquote in HTML
To sum it up, a VPN has a lot of pros as it provides us with a secure encrypted network, disguises our location data, helps in accessing region-restricted content and also secure data transfer to prevent any confidential data leaks. Although there are numerous VPN services available today, but like every other technology, some are good, some bad and some ugly. So, one should do their fair share of research and use the right VPN for enjoying all the benefits of a VPN without compromising with the security.