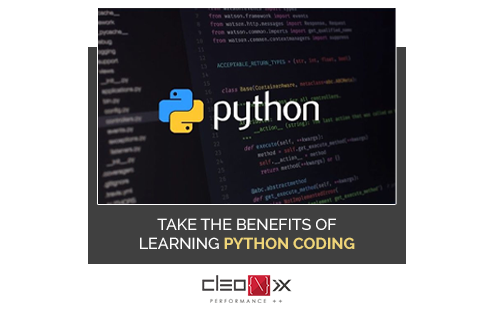 Python is the language that is extremely easy to learn if you are a beginner and you have started working with coding languages for the first time. It is a stepping stone to enter into the world of programming languages and frameworks such as C, C++, and more. If you want to start your professional journey in a great way, learning Python is one of the best choices you definitely want.
It is a popular and widely-used language all over the world. Companies like Google, Yahoo, IBM, Nokia, Pinterest, use this programming language. Many companies rely on this language as their main programming language as it is easy to use. Remember that the field has many opportunities once you become trained and skilled in this programming language. You can channelize your knowledge for developing your sense in other languages. You will never feel a lack of utilizing your skill once you get the best Python training.
Being a Python developer, you can make money easily. You need to get professional and advanced training and you need a helpful and experienced training institution to be a skilled and reputed developer.
There are numerous benefits of learning Python, particularly as your initial language. The benefits include:
It is a language that is easy to use and read. Developing various prototypes, it is the best way to use to speed up the perception and make a program successful.
Data mining, data automation, and big data platforms rely on this language as it is an ideal language to perform all these general tasks perfectly.
The language creates a more productive environment if you want to work with other languages like C++ and Java. Python developers are more organized and creative to make a job done successfully.
It does not need immense skill to work with Python. It is easy to use. If you have a lot of practice and patience, you can easily work with a large team of developers who are from different languages or inexperienced in coding.
Diango is an open source web application program and it is controlled by Python. Developers have the choice to work with scraps to modify the projects according to their need.
Python is an open-source language. It facilitates the developers to work together for improving the core functionality of a project. It is used to work with other developers effectively and efficiently. Millions of developers use this as the most effective, easy, and creative coding language. The latest version is more advanced and creative to work with others.
Python is a great way to apply new technologies to maintain the standard of a company. Availing an advanced Python course in Kolkata you will grab a great position in this field.
Python is a widely used language and more appreciated worldwide for its unique features. This programming language serves tremendous benefits to web developers and the best platform for beginners. Candidates who are willing in the field of programming can easily dive into the ocean by a Python Certification Course.