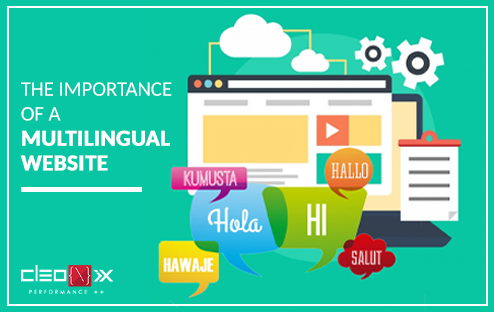 Today, companies of all shapes and sizes have the opportunity to sell their products and services to customers in or around the globe in the next area. The Internet offers amazing possibilities for revenue growth and profit growth. Nonetheless, companies need to think beyond interacting only in their own native language in order to optimize scope. After all, there are more internet users in Asia, Europe, Latin America / Caribbean, and Africa than in North America. Here's an important truth: the willingness of many successful companies today to connect with their customers in more than one language.
1. A multilingual website will increase traffic on the website:
The more reliable and accessible your website is, the more customers you attract and the more loyal it is. There's no question in the era of smartphones and constant e-connectivity that the website of your company will be one of the first (if not the first) places you get to make a strong first impression. Yes, 61 percent of global Internet users are investigating digital goods (source), and your website is one of your biggest marketing resources.
2. It's growing your profits:
Increasing sales is essentially the driving force behind any business decision. Translating your website is one of the most successful ways to achieve this. For a number of companies, having a multilingual business website has significantly increased sales. One of the reasons consumers are more inclined to buy is because they view websites in their own language.
3. A multilingual website can turn visitors to trustworthy clients:
It's not just about persuading people to visit your website, of course, it's about transforming those users into loyal customers. Are you aware that you only have a few seconds to catch visitors ' attention and make them future customers? That's real! After a visit lasting about 0-8 seconds (source), most visitors leave a site somewhere. It ensures that your material needs to be entertaining and correctly translated, even more importantly.
4. Enhance the SEO multilingual:
Search engines take you to your page. Google, Yahoo, and MSN are not the default search engines in countries like China, Japan, and France. Home-growing search engines are evolving and proving popular as they operate in native languages and concentrate on their users ' preferences and needs. These search engines are a way to reach those markets and you will not be identified unless they have access to a specific language through your multilingual website.
However, many of the main search engines, especially Google, are developing the ability to conduct searches in foreign languages. Making your domain pages accessible in those languages guarantees optimum search value for your website.
5. Create trust and awareness of the brand:
A website converted means more people on your page, which means your company becomes more conscious of it.
A multilingual business website can attract people from all over the world who will begin to connect you with a specific product or service. This will separate you from the competition. Customers love familiarity and knowing that your business is going to help create repeat customers.
In fact, a multi-language website will add credibility to your product. There is a general acceptance that a multi-language organization must be "international." Likewise, if your website is completely located, consumers will appreciate your understanding of their culture and earn their trust.
Multilingual websites are becoming increasingly common today, and a major competitive edge can be given by translating your page. It might be your next big move in advertising.