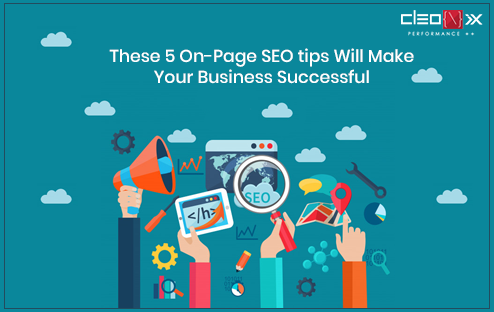 On-page SEO is the method of optimizing individual web pages and websites to rank higher and drive more relevant traffic to their website through search engines. On-page refers to both the content and HTML source code of a page that can be optimized, whereas off-page SEO which refers to links and other external connections. On-page SEO helps search engines to understand your website better, to determine if your content would be relevant to people searching for information about anything online using a set of keywords.
1.The Title Tag
Title tag is the main point for SEO.You must put your keywords within this title tag. This will show the search engines what your page is focused on.
2.The Description Tag
In description tag you can also put keywords. It needs more readable than the title tag. This element in SEO is more important for your visitors than the search engines. If your Unreadable description hampers your website clicks, even if the site is at the top of listings.
3.The H1 Tag
The H1 tag is the primary header tag. This should fit with the same keywords that are using for your title tag, but doesn't need to match it exactly.
4.Anchor Text for Links
Anchor text is the text which is clicked to get into your page. This can be from other sites or it can even be from links on your own site. A particular anchor text with more links makes the listing higher. This is crucial for SEO.
5.Precaution With Links From Your Page
Links to your page improve your position on the search engine result pages. Make sure that the used links are not broken or pointing towards any malware or virus filled content page.
"Cleonix Technologies" is the Kolkata based Web Development company specializing in Website Design, Graphic Design, Web Development, Digital Marketing, Search Engine Optimization. Cleonix holds expertise in SEO and Digital Marketing for growing your business.