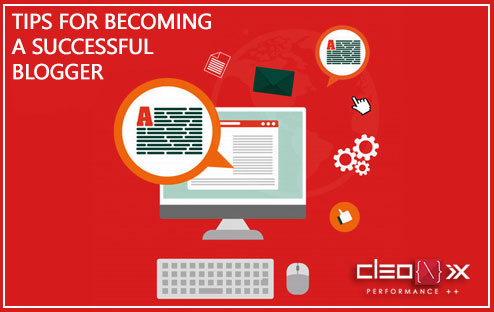 It doesn't take much more than hard work to become a blogger. All you need to do is create decent quality on a regular basis. Becoming a successful blogger you have to maintain the following tips.
1. You must have great writing skills:
Writing is the basic skill for becoming a blogger.It doesn't mean writing like a professional, but write like an individual.
2.Post regularly:
If you want true readers, then you have to post regularly on your blog. If you do not blog regularly, then you will miss your readers.
3. Ready to learn:
A blogger should always be ready to learn.Spend some times to read other blogs so that you can gain your knowledge.Reading is a vital requirement which will help you to stay updated with the current information.
4.Be a creative person:
Creativity is one the most essential part of writing. Creative articles always draw the attention of readers. It helps you to identify from the rest.
5.Know your audience:
If you don't know who your audience is, you don't know whether or not the content you're creating is truly having a positive impact in your niche. you can rely on keyword research and analytics to steer you in the right direction.
6.Treat your blog like a business:
Successful blogs found out what struggles their audiences were having and created content that solved their problems. They also got in gear and optimized their sites for SEO. They even learned about email marketing, social media marketing & many more.Actually, if you want to become a blogger and succeed, you're going to have to learn how to run an online business rather than a simple blog.
Sources:shoutmeloud.com, mhthemes.com