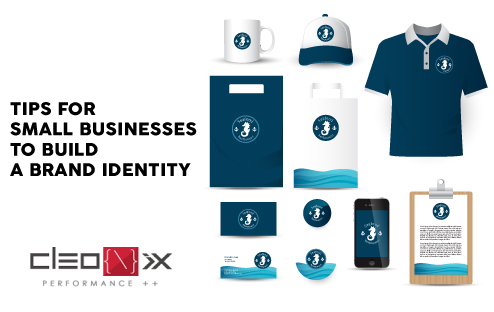 A brand is the sum of your customers ' and potential customers ' experiences with your business. A strong brand communicates what your company does, how it does and creates trust and credibility at the same time. Your brand interacts with your customers every day, with the pictures you share, with the messages you post on your website, with the content of your advertising materials and with your social networking posts.
Here are 10 tips on how to effectively implement branding for your business:
1. Figure out your brand identity
Branding is more than just your business cards ' logo. It's all for you: you feel your customers, your reputation, your look. Briefly, your story. The first step in branding your small company is who you are. And best of all, this strategy for branding is completely free!
2. When building your brand, think of it as a person.
Each of us is a person whose character consists of beliefs, values, and purposes that define who we are and with whom we are connected. Our personality determines how we act, how we dress, and what we say in different situations. Of course, it is intuitive for people and it is rare to consider what your own character is. But when you build a brand, it's important to understand it.
3. Think about what is driving your business.
What do you think, what is your purpose and who are your brand heroes? These things can help build up your emotive brand positioning and inform about its identity and character for brand communications.
4. Aim to build long- term relationships With your customers.
Don't dress up your offer and raise expectations that lead to broken promises, build confidence with honest branding- be clear who your organization is and be consistent with the qualities that drive it consistently.
5. Speak with a consistent voice to your customers.
It will help strengthen the business' character and clarify its offering so that customers know exactly what to expect from the product or service.
6. Do not repeat the same message again and again.
Instead, aim to make your key messages work together to build a coherent identity.
7. Try not to mimic the appearance of chains or big brands.
Try and determine your own unique identity. There is a great consumer trend towards independent establishments, and in fact, several chains try to imitate an independent feeling to capture some of this market. Truly independent operators can take advantage of their status to attract customers who are looking for something more original and authentic, which corresponds to their feelings.
8. Be creative and brave – represent something you have faith in.
Big brands are often affected by large levels of bureaucracy, which prevent them from being flexible and responding to their customers ' ever-changing needs. These layers of decision-makers can make it difficult for them to dare to use their brands.
9. Always consider your branding when communicating with customers.
Do not lose your pride or indiscriminately dilute your brand positioning. Try to offer more than lower prices. Promotions are an opportunity to strengthen your mission in the brand.
10. The old method for stepping your logo on everything won't cut it.
The future of branding is fluid and engaging- respect the intelligence of your customers by not giving everything away. Generate some intrigue, and let them discover more about your brand. This is the way to encourage ambassadors who rejoice to tell others what they've found.
At the end of the day, the best branding strategy is to be bold, colorful, clever and unusual. That is to say, be yourself. It's important to give your brand time and thought, but you don't need to put a ton of cash to be great.