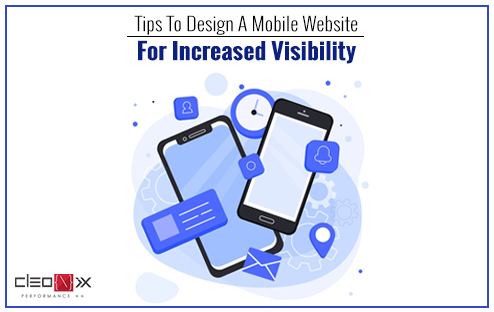 Today, we are living in an era where mobile devices took the place of a PC/Desktop. Many computer games, applications, and even a lot of websites can be now accessible on mobile phones. This increasing use of mobile phones has created an opportunity for the development of online businesses. With the inconsistent, expensive and limited network data connections, mobile internet is truly a savior in many situations. And not to forget that as mobile is handy, the internet can be accessed anywhere and anytime. This has prompted web developers to design websites that are compatible with mobile phones.
Hence, it becomes really important for the business to have a mobile-friendly website in order to expand their markets. The most important feature of any Mobile Website is that it should be simple and easy to navigate. Mobile users are looking for an experience of mobile browsing that is comparable to their desktop browsing. Here are some tips for making a good mobile website.
Tips For Designing A Mobile Website
The content on the Mobile Website should be concise as compared to the desktop websites to make it more digestible for the mobile users. Lengthy and long texts are a put-off for the readers as they have to scroll down the page to read the whole lengthy text. The average word count of any website has to be between 70 to 110 words.
A mobile website must contain both personalized website content and updates such as forums, articles, comments, and events, etc. The frequently changing content should be updated automatically and should also be shown in full length. This can be done with the use of RSS or XML. by setting up a direct content feed from the desktop website to the Mobile Website.
A Mobile Website should have fewer graphics and if there are any, then they should be optimized for the mobile users. They should be of small size so that they can be downloaded easily and quickly.
There should be very few navigation links on mobile websites and precise tuning of the navigation links should be done for mobile users. Location-based links and touch-to-call links on smartphones are very much desirable by mobile users.
The navigation on the mobile should be fast enough with easy navigation controls. The users should be directly and quickly linked to the content of the website they are looking for, even if there are 2-3 layers to reach.
Today, it is very affordable to develop a mobile Website. In fact, nowadays most of the web designers work with a responsive site design so that it can easily fit with the present mobile trend. Hence, it would be advisable to you invest just that little extra time and money to develop a mobile Website for your business.
Cleonix Technologies is a well known Professional Web Design and Development company based in Kolkata, India. It offered services include Website Development, Logo Designing, Web Hosting, Domain Registration, SEO & PPC Services etc. To know more about its services, log on to our site .