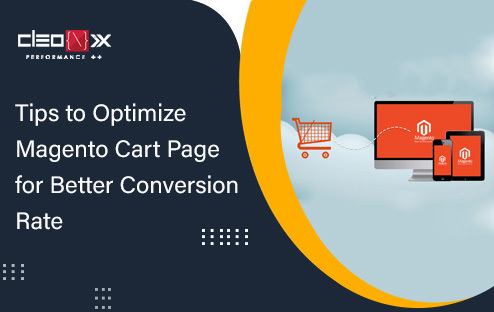 Magento is a PHP based open-sourced e-commerce platform. It helps you to easily setup your online store with very minimum work. Today, around 12% of the total e-retailers across the world is using Magento for their online store. However, if you are an online retailer, you know that using Magento or having a good website does not necessarily mean high conversion rates. Many e-commerce businesses often face the problem of cart abandonment due to various issues like slow check out process, long loading time and unsafe payment gateways. It is one of the major problems that e-commerce businesses should look after as low conversion rates can lead to huge losses. Today, we discuss some of the ways which can help you to optimize Magento based cart pages so that it can lead to higher conversion rates.
Optimizing Loading Time
Loading time is one of the major problems that can affect your whole website. According to statistics, most people wait around a maximum of 3 – 5 seconds for a page to load. If your website or cart page takes a longer time to load, it is causing people to bounce off your website, leading to low conversion rates. You can take easy measures to ensure faster loading time for your cart page like compressing images and assets size, removing third-party scripts and optimizing cookies.
Faster Check-Out Process
Creating a simple and fast check-out process is another important element for improving your conversion rate. While designing your website, you should keep the click count between your product and check out page as minimum as possible. Also, remove any unnecessary pages in between. A faster check out process also ensures a better user experience which will lead to higher conversion rates.
Personalized Data
Magento provides users with features like auto-fill or pre-filled data. You can use these features to provide a more personalised shopping and check out experience to your customers. This can help to increase the conversion rate of your website. You can use information like mail-id, name and addresses, entered during account creation, to be pre-filled at the checkout or billing page so that customers can have a smooth and faster check out.
Add Reviews and Ratings
One of the major ways to increase conversion rate is to earn customer trust. With Magento you can display product reviews and ratings to add credibility to your website and products. This way customers can understand that it is actually safe to buy products from you. Also use popular and trusted payment portals for online payment process like PayPal, Stripe, etc, so that people know it is safe and secure.
Time Limited Promo Codes
Offering promo codes is one of the biggest ways to retain your customers and increase conversion rates. They are very attractive to customers and easy to implement. According to statistics, around 30% of people will purchase a product after getting a promo code even if they did not intent to buy it in the first place. Offering limited time promo codes at the checkout page also creates a sense of urgency, compelling customers to buy products from you quickly, leading to higher conversion rates.
Although selling strategies depend and varies according to the store, type of products, and the people you are targeting, you can easily try out the points we have mentioned and implement them at any kind of Magento based stores.
Also Read: Shopify or Magento Which One to Choose For Your eCommerce Development