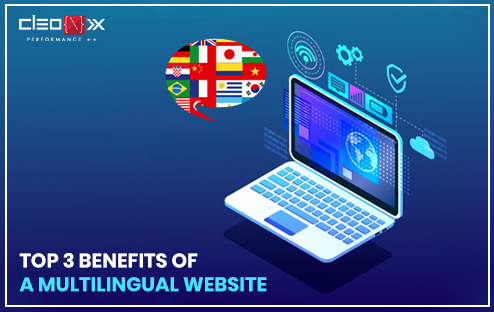 Millions are online at any time and come from a worldwide population that is ever-expanding. How can you focus efficiently on all these internet customers? A website that is multilingual. There are only 3 reasons why each company must have a multilingual website.
More Customers reach:
While English still serves as the main internet language, most people think this will not always be the case. Indeed, in a near second and third, both Chinese and Spanish arrive. Trends are also demonstrating the constant fast development in new internet users, as English internet users seem to be up in French, German, Swiss, Russian and many more languages. In this context, you can reach more prospective clients today and in the long term through a multilingual website.
Therefore, you must always guarantee that you are acquainted and skilled in the area of your concern when selecting a translation service.
Enhance the work of SEO:
A company's success relies primarily on its capacity to rank strongly among websites relating to the industry. And as long as the multilingual website is correctly developed, the search findings for Google will be greater. And in some countries, we're not just talking about Google or Bing as these platforms aren't so influential. For example, Baidu is China's biggest search engine, Yandex dominates the Russian market, and Voila has a major position in France.
Show that it is customer-centric:
Multi-language websites companies have proved customer-centered, thereby improving the reputation and credibility of the entire brand within target audiences. This is only a question of human nature, as we all love to feel recognized and valued.
If you provide customers with high-quality material in their mother tongue, be sure that they respect you more and prefer your services to someone else. Of course, their way back is to spend more time on your website and eat more material and eventually spend more cash on the purchase of your goods or services.
If it seems too complex to build a multilingual website, believe twice, before you reject the concept. It is a time-consuming and difficult method, but it also brings your company to an entirely fresh level. A multilingual website allows you to communicate with more individuals around the world and offer a world-class customer service experience. You will not regret it!