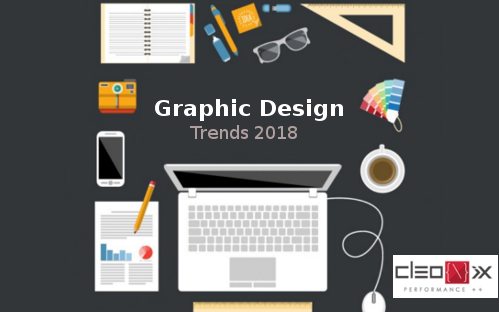 We have already come at the end of 2017!! So, get ready for the latest graphic design trends and predictions.
1.Loud, Popping, Bright Colors:Color plays a very important role in graphic designing.Loud,bright & popping colors will greatly affect the graphic design in coming year. Use of bright and bold colors also helps most of the brands to take extra edge on their minimalist backgrounds.It also attract users attention.
2.Hand Drawn Images and Sketches: Illustrations drawn by hand will become trends in graphic designs 2018. Doesn't matter whether a 3D or flat style.Author's and one-in-a-kind graphics and illustrations, indeed, attract the audience attention.
3.Typography: Choosing the right font, font size, font bold, and font spacing is key. In the new year, expect to see BIGGER and BOLDER fonts. To get the audience attention one needs to have the perfect understanding of fonts. So the font style will be simple and readable.
Source: http://merehead.com/, blog.snappa.com