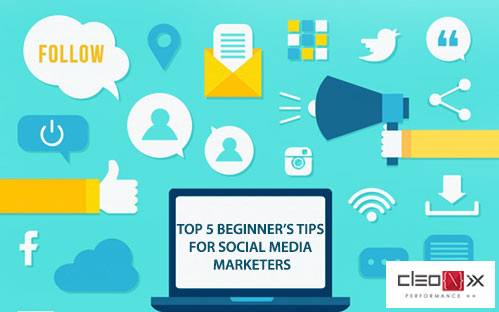 A perfect social media marketing tactics can provide you a platform for brand awareness, exposure, networking, and a huge boost in traffic & sales. The problem is that, most people don't know how to use the social media to attract prospective buyers.
Social media marketing gives you an edge to compete with other companies. Studies show that most companies are not focusing on social media marketing, for that reason small scale companies are getting the advantage to grow their business.
Follow these 5 easy steps to create your own strategy for Social Media Marketing success:
1. Connect With Your Target Audience
Get a clear idea of your target audience. What are their requirement? Which source did they use to connect us? From which region they are coming from and what Keywords they are using etc. you need to know at first.
You can use different social media tools to analyze traffic. For Facebook, you can use Facebook page insight, for Twitter and Pinterest you can use their dedicated analytics option to know the performances.
2. Share relevant and consistent content
The content that you post on social media properties should be both frequent, and also consistent with your projects. This helps your brand to build solid impression and allows you to create the perception that you want people to have of you or your company.
3. High-Quality Content
Many people forget to maintain the quality of the content. If you spent the time to create engaging content it will provide better results than creating lots of low-quality content.
4. Share Internal Pages to get better ranking
Make a strategy of how you want to promote each and every product or pages of your website individually. It will definitely grow your overall traffic.
5. Build Rapport
Building rapport is a special skill and if you know how to get involved with the customers then you will achieve huge success. Don't hesitate to have an opinion or to express your views on hot topics within your niche. Your unique presentation on social media will attract your ideal visitors and customers.