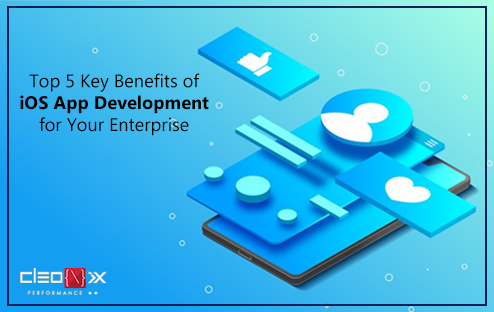 For mobile phone users, iPhone apps have become the most important point of attraction for many years now. These apps are highly focused on earning revenue for businesses along with an intuitive interface that brings more and more consumers on an everyday basis. The large expansion of the mobile application market shows the growing demand for these apps as a large number of businesses make use of them for sales activity. It also points to the potential opportunities that open up in the future.
iPhone apps have gained immense reputation over a span of last so many years. Their high-end functioning capacity makes for a highly volatile market in which Apple has won the crown. Moreover, with the progress of technology, mobile apps allow for seamless operations which, eventually lend support to all kinds of business work. iOs apps built by iOS app development companies have successfully come up as one of the best platforms for small, medium, and large businesses.
Five major advantages of using iOS apps for businesses are mentioned below:-
Enhanced Security
Apple shoulders great responsibility in designing the best types of applications for their devices. They integrate these applications with the blanket coverage of security measures, which is also one of the key features of their enterprise apps. The developers depend on adhering to app-building of a very high standard, by following the parameters which are entirely made for this operating platform. With a strong system of security, the business entrepreneurs can secure their data, keeping them under strict privacy so that no third party has access to it. The data is kept entirely confidential, along with data and the user's identity. Apple's high-end security and data encryption minimize all possibilities of a data breach or theft or duplication.
Strong testing measures
The testing measures undertaken by Apple for their apps are simple yet effective. Apple has a limited number of version releases every year, amounting to just one, single OS update. Sometimes, in the need for meeting the criterion of the previous iOS version, the developers get very low time for testing, thus proposing a faster market time for their applications. This is a prominent benefit offered by Apple. They have lower fragmentation so that new apps can be introduced and the old ones updated. Although the development team tests them from time to time, the enhancement, testing, and modification cycle translate to a much higher cost.
Read Also:- 5 Typical errors in the development of mobile applications
Provide a loyal base of customers
Apple always works with a well-established crowd of users and consumers who admire their creation every time it strikes the market. This is also because Apple delivers an excellent standard of performance which is undeniable. All iPhone users are always satisfied with the apps. The affordability of those using iOS apps is more than those using Android. iPhones offer seamless and flawless performance and the apps are designed according to the specific business needs. Hence, it has been able to achieve a lot of goodwill and trust for a fantastic future experience. The loyalty of customers using iOS is always very high and strong.
Market
iOS apps have taken over a bigger market base than android users. They have a steady international platform which promotes an increased sales of iPhone devices and the use of iOS apps. Because of this, when one makes use of iOS-based enterprise apps, they get the benefit to a great extent of scalability and flexibility. It is also relevant for the growth of the business in this competitive world of industry.
Read Also:- Advantage of Using Free Html5 Templates for Responsive Site Design
Strong relationship
Apple has successfully maintained a strong bonding with its customers over the span of many years. It has made its parameters flexible to enable people to enjoy a smoother user experience, according to their requirements and necessities. They have always looked into the interest of the customers in mind. This way, they have bridged the gap between iOS and its users. iPhone app development company also undertakes strong marketing planning and strategies which makes it more favored by all. So when a business starts to rely on iPhone apps, they build a solid foundation for growth which slowly develops and amplifies over time. Such apps largely affect brand value and reputation.