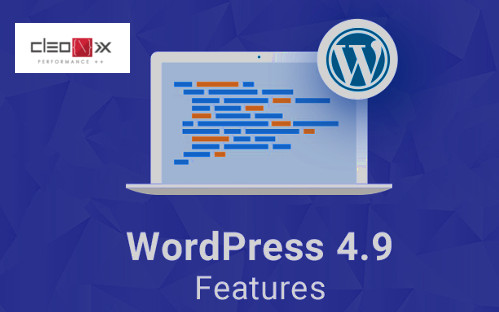 WordPress 4.9 was the second and last outstanding WordPress release of 2017 with some exciting fresh features and enhancements.
1. New Theme Browsing Experience in The Customizer: WordPress 4.9 brings various improvements to the customizer. These changes offer a major user experience and a new set of tools for developers.You can also browse and search WordPress.org themes and install them directly from customizer.
2. Save and Schedule Changes in The Customizer: WordPress 4.9 brings changesets to theme customizer. It is like post revisions but for your theme changes. You can store changes without applying them.
3. New Gallery Widget:This new widgets allows you to create a native WordPress gallery and add it to your WordPress sidebar or any widget ready areas.
4. New Code Editing Experience:WordPress allows you to add HTML/CSS code at various places like theme editor, custom CSS panel, or in custom HTML widget.
Previously, these areas were plain text boxes and didn't look or act like a proper code editor.
WordPress 4.9 has changed that by adding syntax highlighting, code suggestions, and auto-completion into those areas.
5. Shortcode in Sidebar Text Widgets:WordPress didn't allow shortcode execution in text widgets. Users had to explicitly enable shortcodes in text widgets. WordPress 4.9 will finally change that and users will be able to add shortcodes in text widgets out of the box.
6. Add Media Button in Text Widget:WordPress 4.9 has fixed this by adding the 'Add Media' button in the text widget. Now you can easily select or upload an image directly inside the text widget.
Source: http://www.wpbeginner.com/