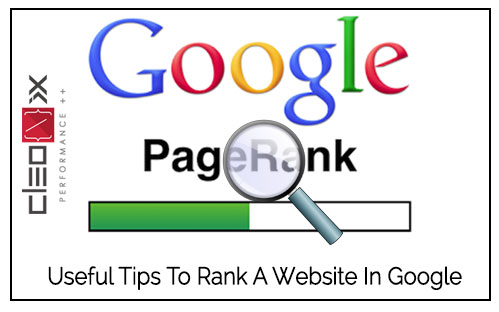 Its a dream of every marketer or blogger to rank their website or blog on the #1 page of google search engine results. Most people who start building their first website think that as soon as their website will be launched, there would be a lot of visitors who will bring new business to them. Today, we will discuss few key strategies you can learn right now in order for Google to notice you.
1. Proper Keyword Research
This is the first step of analysis that any SEO should start upon when doing search engine optimization. Ranking a particular search term can bring you lot of traffic to your website. Whether you are doing organic SEO or setting up PPC campaign you have to become expert in Keyword research. You can use tools like Google keyword planner, Keyword.io, Soovle etc. to find out most profitable keywords.

2. Meta Tags Optimization
Meta Tags are very important to rank your website as well as to increase Click through rate. A well written Meta title and description should contain primary and secondary keywords and within correct character limit, as well it should be understandable for viewers.
3. URL parameter
URL and permalinks mean what you can see in the address bar of any internet browser. URL should be clean and keyword should be mentioned. URL should not be too long and devoid of symbols like "?", "=", "_" etc. A clean URL gets crawled by Google bot more easily.
4. Heading Tags
Make sure to use your keyword in heading tags. You should keep just one H1 tag on each page which will contain your primary keyword.
5. Keyword in First Paragraph
It is important to include keywords in the first paragraph of any page. It sends signals to Google which keyword is important to rank.
6. Image Optimization
Include relevant images into your blogs. Make sure it looks eye-catching. No one wants to read a long boring post without any pictures. When you do add pictures, be sure to add an "ALT Tag" so that search engine can rank it in Google images.
7. Mobile Friendly
Mobile is impacting in every sphere of life. Check your website is mobile friendly or not in Google mobile friendliness checker tools. Mobile friendly website ensures that your web pages are performing well on all devices.
8. Page Speed
Nobody wants to visit a slow website. Slow loading increases the bounce rate and reduces the number of potential visitors to your website. Get a performance overview from GT matrix, Google page speed checker tool to optimize website page speed.