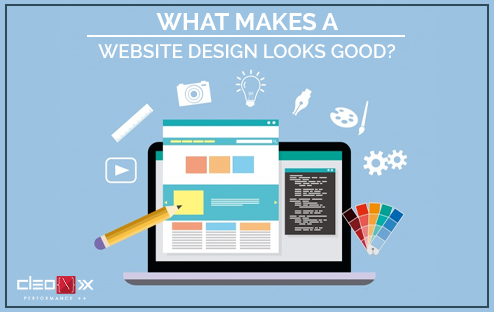 Thousands of new websites are being added in the World Wide Web and therefore, getting noticed and standing out, is becoming important by the day and competitive too. There are many factors which conjoin how to get noticed in web-like internet marketing, SEO & PPC and other vital processes, but you should properly know how you present your website and how it looks hold equal importance as well.
Designing anything needs creativity and that is why, website designing , even though needs technical expertise, is still an art. However, there are few basic underlying principles which should be followed for constructing a visually appealing website.
Here some of the most essential principles for website designing, which most designers would agree upon.
Easy Navigation and Usability: It always works when your site is simple and easily navigable because if it looks too congested, chances are that visitors would not love to be there for long. If the site has too much to say, don't say it together. The homepage plays a very important role, it should emphasize largely on what the site is all about and a 'call for action liners' to go on page where all the action is, indicate, if necessary. If too many things are at offing together, getting confused as to what should be first looked is a great problem for surfers. So, making simple columns and sections to allow visitors to reach where the visitors wants to go, helps tremendously.
Images: Photos of high resolution and high quality works wonders and have added immense creative value to the design of many websites on the net. However, it is important to understand that while they might look good, they are not supposed to be used on every website if the niche of the site doesn't demand it. So, it can be said that add related images only if it is required and seems essential.
Graphics: A Logo helps your site get a personalized feeling and is vital for every website. Banners and other related supplementary graphics should be good to look at, and more unique.
Colors: Colors to just any website design is what oxygen is to humans. They make the website look, what they are supposed to look like. To be more precise, a kid's oriented website suggestively should have colors all around to look more vibrant and playful but a business-backed website should subjectively use two or maximum three colors to look good. Using bright colors helps in catching the eye of the surfer, but make sure to not hamper the readability of the site.
Animation: It is one of the most effective as well as a dangerous accent to be used on your website. Make sure you use animation across the website correctly because if used in bulk, they might slow down the pace in which your site opens up. This is one factor why the use of minimal animation is mostly practiced. If the website opens up slow and takes too much time to loads, visitors will shut the website and move on to another immediately. Website designing helps in making your site look good but it is the content of your site in which visitor is more interested, so use the 'minimalism' policy and make your site look good and simple. Therefore, use the optimum amount of animation required to spread important messages across effectively but ensure that loading efficiency is not hampered.
In all, the site should have clarity in designs, balance in columns and rows, nice attractive banners and logos should be used, impressive supporting high-resolution images can be used, easy to zip across animation if possible. The functionality of the site should not be such that visitors need to first understand how to go through the site. So, take extra care of the smallest of details in terms of designs and navigation. Use bright colors and nice font and always keep in mind that the website has to load fast.
These days, web 2.0 style website designing is in great demand and this is because people need simple, sleek and at the same time extra ordinary website designs. These contemporary styles are great and they make your website look better than you imagined, as simplicity is in fashion.
Always remember, the first impression is the last impression and therefore, animation, colors, graphics, etc together make a force of powerful elements and using it effectively will help your site get a good look but supporting content, helps it look better.