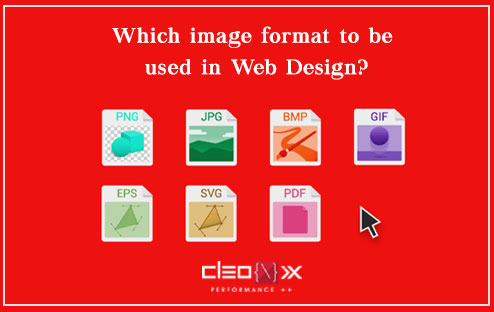 It is always essential to develop and maintain good design practices to know which file type to use for images on and off the web. Although most image formats appear well on the web, understanding the basic strengths and weaknesses of these image formats will increase your confidence so that you can decide what is best in every situation. Let's find out four of the most common formats of image formats and see how much you know!
1. JPEG: It is a compressing /packaging tool for digital images. It omits the unnecessary information an image carries, as a result of which the quality continues to decrease every time the image is saved as JPEG, leaving more and more image information. In spite of this limitation, however, JPEG is a particularly useful image format for photographic images (where it is most commonly used). It is not an ideal format for color & texture preservation, therefore, not recommended for logos & text.
2. GIF: The purpose behind the invention of GIF was to add graphics to the websites during the times of ridiculously slow internet speeds and limitations of graphics colors to mere 256. It is actually a single color transparency format that adds character to the picture. It is also known as the on & off transparency image format. The greatest advantage for GIF is that it is very light and do some amazing things with sharp lined pictures. It is the best format for images with sharp lines and solid colors and those requiring a transparent background. Note that GIF is only a screen- oriented format and should never be used for printing as the results will be disastrous.
3. PNG: It is, by some distance, perhaps the most flexible web images format; because of the fact that it was designed specifically for this medium. It has seamless transparency and even provisions like gamma corrections. The problem with PNG is that their files are heavier than their counterparts. It is ideal for mixing images with backgrounds and high- resolution print versions.
4. TIF: TIF is known as the highest image format, is best used for commercial printing but should not be used on the Internet. Keep a TIF copy for original photographs because it offers compression without any loss. However, If you use the web, make sure to export as a JPG format.
So now you know the advantages and disadvantages of these image formats, choose carefully and you will have a visually stunning and fast loading website. If you need any clarification, kindly let us know in the comments section below!