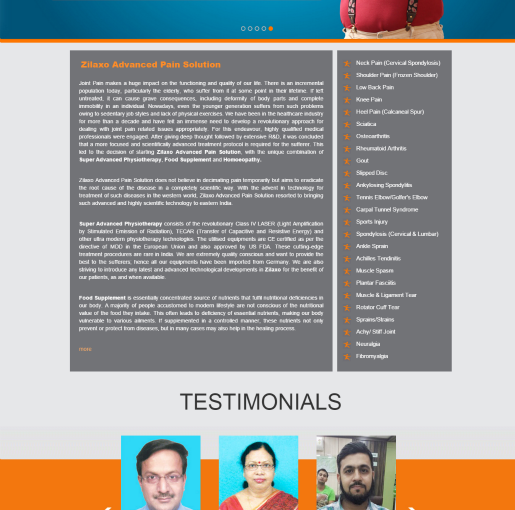 Zilaxo Advanced Pain Solution, is one of the best center for it's unique combination of Super Advanced Physiotherapy, Food Supplement and Homeopathy.
We use Vibrant orange,dark grey and blue color in the website to justify the logo and make it simple in structure for the user. As the company's target audience is mostly elderly people, so we use larger font size.
And also this website is a wonderful example of custom CMS because it is use and edit.