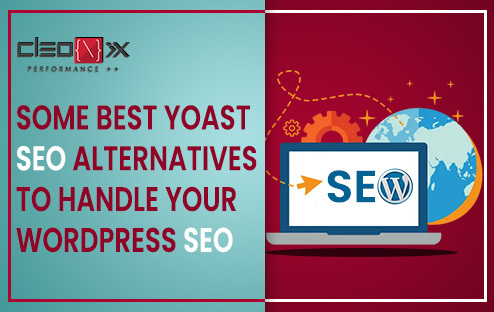 If you're a WordPress user, you're probably familiar with the Yoast SEO plugin. It has been a go-to tool for optimizing your website's search engine visibility for years. However, it's not the only player in the game. There are several excellent alternatives that can help you handle your WordPress SEO effectively. In this article, we'll explore some of the best Yoast SEO alternatives that can take your website's search engine optimization to the next level.
1. Rank Math
Rank Math is a powerful plugin that has gained a lot of popularity in recent years. It offers a user-friendly interface and a wide range of features that make optimizing your content for search engines a breeze. From on-page optimization to schema markup, Rank Math covers all the essential aspects of SEO. It also provides detailed suggestions for improving your content and helps you monitor your website's performance over time.
2. All in One SEO Pack
As the name suggests, the All in One SEO Pack aims to provide a comprehensive solution for your WordPress SEO needs. It's one of the oldest SEO plugins for WordPress and has a proven track record. With features like XML sitemaps, social media integration, and performance optimization, this plugin offers a well-rounded approach to improving your website's visibility.
3. SEOPress
SEOPress is another robust alternative to Yoast SEO that has been gaining traction. It offers both a free and a pro version, making it suitable for both beginners and advanced users. SEOPress provides features like content analysis, XML and HTML sitemaps, breadcrumbs, and even integrates with Google Analytics. Its focus on performance optimization can also help boost your website's loading speed, which is a crucial factor for SEO.
4. Squirrly SEO
Squirrly SEO is a unique plugin that is designed with content creators in mind. It offers real-time guidance while you're writing your content, ensuring that your articles are not only search engine friendly but also engaging for your audience. Squirrly provides a comprehensive SEO audit, keyword research tools, and even helps you monitor your competitors. It's a great choice if you're looking for a plugin that seamlessly blends SEO with content creation.
ALSO READ: AdSense Alternatives Top 8 Best Ad Networks for 2023
5. SEO Framework
If you prefer a lightweight SEO plugin that doesn't overwhelm you with options, the SEO Framework might be the right choice. It focuses on automating many technical aspects of SEO, such as generating meta tags and optimizing images. The plugin follows Google's best practices, and its simplicity makes it a great alternative for those who want a hands-off approach to SEO.
6. Slim SEO
As the name suggests, Slim SEO is a lightweight and fast alternative to Yoast SEO. It doesn't have an overwhelming number of features, but it covers all the essentials. From XML sitemaps to meta tag optimization, Slim SEO ensures that your website is well-prepared for search engines without bogging down your site with unnecessary bloat.
7. Broken Link Checker
While not a full-fledged SEO plugin, Broken Link Checker is a handy tool to have in your arsenal. Broken links can harm your website's SEO by creating a poor user experience and negatively affecting your search engine rankings. This plugin scans your website for broken links and missing images, allowing you to fix them promptly and maintain a healthy website.
Conclusion
While Yoast SEO has been a staple in the WordPress ecosystem, it's essential to explore alternatives that may better suit your needs and preferences. Whether you're looking for a feature-rich SEO suite, a content-focused approach, or a lightweight solution, there are plenty of options available. Each of the mentioned alternatives comes with its unique set of features, so take the time to assess which one aligns best with your website's goals and your level of expertise. Ultimately, the right SEO plugin can significantly impact your website's visibility and success in the digital landscape.