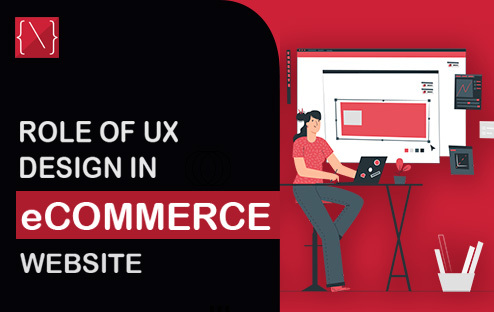 In the ever-evolving digital landscape, the success of an eCommerce website relies on numerous factors, with User Experience (UX) design playing a pivotal role. As eCommerce solutions continue to shape the way we shop and sell online, the importance of creating a seamless and enjoyable user experience cannot be overstated. In this blog, we will explore the significant role that UX design plays in eCommerce website development, and how it can make or break the success of an online store.
Understanding UX Design
Before delving into its role in eCommerce website development, it's essential to understand what UX design is. User Experience design is the process of creating a website or application that provides a positive and meaningful experience for the users. This encompasses various aspects, including usability, accessibility, aesthetics, and overall user satisfaction.
First Impressions Matter
When it comes to eCommerce, first impressions matter significantly. The design and layout of your online store can either captivate or deter potential customers. A well-thought-out UX design ensures that the website is visually appealing, easy to navigate, and consistent with your brand identity. These elements can make users feel more comfortable and confident, increasing the chances of conversion.
Navigation and Accessibility
Navigation is a key component of any eCommerce website. If customers find it difficult to navigate through your site, they are likely to abandon their shopping carts. UX designers focus on creating a clear and intuitive navigation structure, simplifying the shopping process. The site should be organized logically, with a user-friendly menu, search function, and filters to help customers find what they are looking for.
Accessibility is another crucial factor in UX design. Your eCommerce website should be accessible to everyone, including people with disabilities. Ensuring that the website complies with accessibility standards not only opens up your market to a broader audience but also helps in maintaining a positive brand image.
ALSO READ: Shopify or Magento Which One to Choose For Your eCommerce Development
Mobile Responsiveness
In today's world, more and more people are shopping through their mobile devices. A responsive design is a necessity for an eCommerce website, ensuring that it adapts seamlessly to different screen sizes and devices. A poor mobile experience can lead to a high bounce rate and lost sales. UX designers prioritize mobile responsiveness to create a consistent and enjoyable shopping experience across all platforms.
Loading Speed and Performance
In the fast-paced digital age, nobody has the patience for slow-loading websites. Speed matters, not only for user satisfaction but also for search engine rankings. UX designers work on optimizing website performance to ensure quick loading times, smooth transitions, and minimal downtime. A faster website can significantly improve the user experience and contribute to higher conversion rates.
Trust and Credibility
An essential part of eCommerce is establishing trust with your customers. The design of your website can significantly influence how trustworthy and credible your online store appears. A well-designed eCommerce website with clear product descriptions, high-quality images, and secure payment options can instill confidence in your potential customers. UX designers work on building trust through the design elements, fostering a positive relationship between the website and its visitors.
User-Friendly Checkout Process
The checkout process is a make-or-break moment in eCommerce. A complicated or confusing checkout process can lead to cart abandonment. UX designers streamline the checkout process, making it as simple and user-friendly as possible. This includes features like guest checkout, progress indicators, and a variety of payment options to cater to different preferences.
Feedback and Continuous Improvement
One of the essential aspects of UX design is its iterative nature. UX designers don't stop at the initial launch of the website. They continually collect and analyze user feedback, track user behavior, and make data-driven improvements to enhance the overall experience. This ongoing process of refinement ensures that the website remains competitive and meets the evolving needs of the users.
Conclusion
In the world of eCommerce website development, the role of UX design cannot be overstated. It is the driving force that ensures your online store is not just functional but also user-friendly, visually appealing, and efficient. A well-designed eCommerce website can improve customer satisfaction, increase conversion rates, and build trust and credibility for your brand. As eCommerce solutions continue to evolve, focusing on UX design will remain critical in achieving and maintaining success in the online marketplace. So, if you're planning to build or revamp your eCommerce website, make sure to prioritize UX design throughout the process.