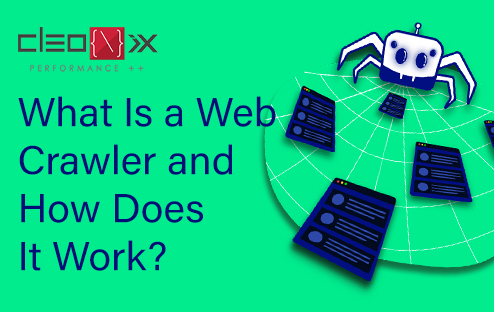 The internet or the World Wide Web is filled with limitless contents and websites. Whenever a user search for a particular term or phrase, the search engine provides a whole list of numerous websites and pages related to that particular keyword but how does a search engine know about the different contents in various different websites? How does it list the websites according to your needs or search queries? Well, this is where a 'Web Crawler' comes into action.
What is a Web Crawler?
A web crawler, also known as crawling agent, spider bot, web crawling software, website spider or search engine bot, is a digital bot or tool, which visits the various websites through out the world wide web and index the pages for the search engines. It is the function of the web crawler to learn about almost every content and information that is present on the world wide web so that it can be easily accessed whenever required.
Each search engine has its own version of a web crawler. A search algorithm is applied on the data collected by the web crawler through which search engines are able to provide you with the relevant information you are looking for. Various sources estimates that only 40 – 70% of the publicly available internet is indexed by web crawlers and that's over billions of pages, so it can be said without a proper crawling application it would be very difficult for search engines to provide you with useful information.
To simplify the concept of web crawlers, let us compare the world wide web with a library. A web crawler is like someone who goes through an entire library and catalogues the books present in an orderly manner so that when readers visits the library, they can easily find what they are looking for.
Some well known examples of web crawlers are – Googlebot, Bingbot, Slurp Bot, DuckDuckBot, Baiduspider, Yandex Bot, Sogou Spider, Exabot and Alexa Crawler.
Read Also: What is Image SEO and How to Optimize Images for Search Engines?

How Does Web Crawlers Work?
The internet is continuously expanding and changing. More and more website are being created and contents are being added so it is not possible to get an exact number of how many websites and pages are available over the world wide web. Web crawlers start their procedure from a list of known URLs, also known as Seed URLs. They will crawl the pages available at those URLs first and then move on with the hyperlinks of other URLs present within those pages. As there are a vast number of web pages present over the internet, the procedure can go on indefinitely however crawlers follow some basic policies to make the procedure more selective.
Relative Importance of a Web page: Like mentioned earlier, crawlers do not exactly go through 100% of the entire publicly available internet. They crawl pages based on the number of other URLs linked to a page, the amount of visitors a page gets and other factors which indicates a page having useful information.
It is likely that a web page, which is being cited by many different pages and getting a lot of web traffic, contains high quality, informative content. So it is important for search engines to have it indexed.
Revisiting Web pages: Web contents are generally updated, removed or moved to new locations so it is important for web crawlers to revisit pages to make sure the new contents are properly indexed.
Robots.txt Protocols: Robots.txt, also known as robots exclusion protocol, is a text file that states the rules for any bot trying to access the hosted website. The rules specifies which pages to crawl and which links to follow. Web crawlers checks for such protocols before crawling any web page.
Web Crawlers and SEO
SEO or Search Engine Optimization is the process of promoting websites or pages in such ways that it gets indexed so that the pages can rank higher in SERP. For this to happen web crawlers need to crawl the pages so it is important that website owners do not block the crawling tools however, they can control the bots with protocols like Robots.txt and specify which pages to crawl and which links to follow according to their needs.