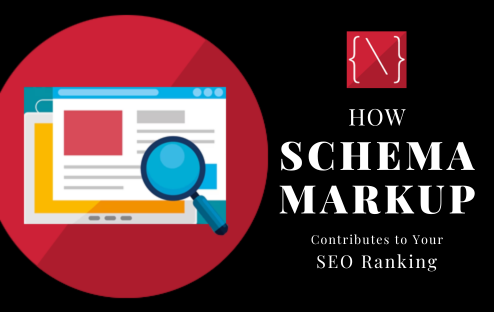 In the ever-evolving landscape of digital marketing, staying ahead of the curve is essential for businesses aiming to improve their online visibility and drive organic traffic to their websites. Search Engine Optimization (SEO) remains a cornerstone of this effort, and staying up-to-date with the latest SEO techniques is crucial. One such technique that has gained significant attention in recent years is Schema Markup.
Schema Markup, often referred to simply as Schema, is a powerful tool that helps search engines understand the content on your website better. By providing structured data in a standardized format, you can enhance the way search engines interpret your web pages, resulting in improved rankings and better visibility. In this blog post, we'll delve into the world of Schema Markup and explore how it contributes to your SEO ranking.
Understanding Schema Markup
Before we delve into its SEO benefits, let's break down what Schema Markup is and how it works. Schema Markup is a type of microdata that you can add to your website's HTML to provide search engines with additional information about your content. This additional information is then used by search engines to create rich snippets, which are the small pieces of information that appear in search results. Rich snippets can include details like star ratings, images, prices, and more, making your search result more attractive and informative to users.
Schema Markup uses a vocabulary of tags (or schemas) that define different types of content, such as articles, events, products, and more. By implementing these tags on your web pages, you can tell search engines exactly what each piece of content is and provide structured information about it. This structured data helps search engines index and display your content more accurately.
ALSO READ: How Important Are Core Web Vitals for Search Engine Optimization?
The SEO Benefits of Schema Markup
Now that we have a basic understanding of what Schema Markup is, let's explore how it can benefit your SEO efforts:
1. Enhanced Visibility in Search Results
One of the most significant advantages of Schema Markup is its ability to enhance the appearance of your search results. Rich snippets created using Schema Markup can make your listings stand out in search engine results pages (SERPs). For example, if you're a restaurant owner and you implement Schema Markup for your menu items, your search result might include star ratings and prices right in the search listing. This additional information can increase the click-through rate (CTR) to your website, driving more organic traffic.
2. Improved Click-Through Rates
Schema Markup not only makes your listings more visually appealing but also more informative. When users see detailed information in the search results, they are more likely to click on your link because they have a clearer understanding of what your page offers. This improved CTR can have a positive impact on your SEO ranking, as search engines often consider the click-through rate as a ranking factor.
3. Better Understanding of Content
Schema Markup helps search engines understand the context of your content. When search engines can interpret your content more accurately, they are more likely to rank your pages higher for relevant search queries. For instance, if you run an e-commerce site and use Schema Markup to define your product pages, search engines can understand the product's name, price, availability, and more. This information allows them to display your products to users searching for specific products or price ranges.
4. Local SEO Boost
If you have a brick-and-mortar business, implementing Schema Markup can significantly benefit your local SEO efforts. Schema can provide information about your business's location, contact details, operating hours, and reviews. This information is crucial for local search engine optimization, as it helps search engines connect your business to local search queries, ultimately driving more foot traffic to your physical location.
5. Voice Search Optimization
With the rise of voice search, Schema Markup becomes even more valuable. Voice assistants like Siri, Google Assistant, and Alexa rely on structured data to provide accurate answers to users' questions. By implementing Schema Markup on your website, you increase the chances of your content being selected as a voice search result, which can be a game-changer in terms of SEO and driving organic traffic.
Implementing Schema Markup
To leverage the SEO benefits of Schema Markup, you need to implement it correctly. Here are some steps to get started:
Identify Appropriate Schema Types: Determine which Schema types are relevant to your content. This might include schemas for articles, products, reviews, events, and more.
Add Schema Markup to Your HTML: You can manually add Schema Markup to your HTML code, or you can use tools like Google's Structured Data Markup Helper or Schema.org's generator to create the code.
Test Your Markup: Use Google's Structured Data Testing Tool to ensure that your Schema Markup is error-free and displays correctly.
Monitor and Update: Regularly monitor your search results to see how your rich snippets are performing. Make adjustments and updates as necessary to maximize their impact.
ALSO READ: Some Best Yoast SEO Alternatives to Handle Your WordPress SEO
Conclusion
In the competitive world of online marketing, every edge counts, and Schema Markup is one of those edges that can make a significant difference. By providing structured data to search engines, you not only enhance the visibility of your content in search results but also improve your click-through rates, which can ultimately boost your SEO ranking.
As search engines continue to evolve and prioritize user experience, implementing Schema Markup is becoming increasingly crucial. It's a relatively simple yet highly effective way to give your SEO efforts a competitive advantage and ensure that your website ranks well in the ever-changing digital landscape. So, if you're looking to improve your SEO ranking and drive more organic traffic, Schema Markup should definitely be a part of your strategy.