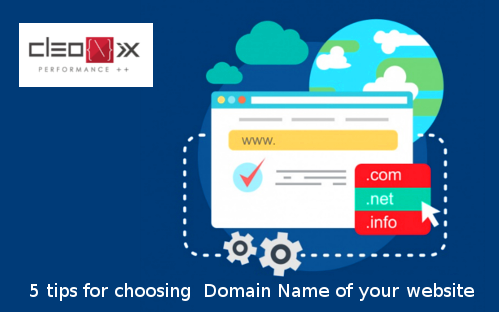 A domain name is your website name. It is the address where Internet users can access your website. Computers use IP addresses. This IP address is nothing but a series of number. It is exceptionally troublesome for people to recall strings of numbers.Because of this, domain names were built and used to identify entities on the Internet rather than using IP addresses. A domain name can be any combination of letters and numbers.
Tips for choosing Domain Name of your website:
1. Easy & Short: Long and complex domain names causes mistyping or incorrect spelling. So, always use short , simple & easy & memorable domain name.
2.Use keywords: Try applying keywords that key out your offered business and the services.
3.Unique name: Make sure the name you've selected isn't trademarked, copyrighted or being used by another company. It must be unique.
4.Use an appropriate domain name extension: Extensions are suffixes, such as .com or .net, at the end of web addresses. These can have specific uses, so make sure to choose one that works for your business.
.co : an abbreviation for company, commerce, and community.
.info : informational sites.
.net : technical, Internet infrastructure sites.
.org : non-commercial organizations and nonprofits.
.biz : business or commercial use, like e-commerce sites.
.me : blogs, resumes or personal sites
5.Avoid numbers and hyphens:Your domain wants to be one word or one set of words. No hyphens and no numbers. It's hard to verbally communicate a domain name that has a space or a number.