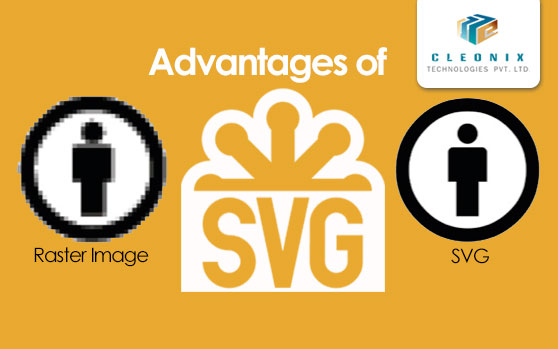 SVG stands for Scalable Vector Graphics.It is an XML-based vector image format for two-dimensional graphics with support for interactivity and animation.It does not lose any quality if they are zoomed or resized.
Advantages of SVG
SVG is vector technology: Vector images are a combination of lines.So,it is scalable,i.e:it does not lose it's quality after zooming or resizing.
XML based:As it is code based ,we can use some software programs and feel like drawing a picture, but the final product is a collection of words. This is more effective for seo searching.
SVG is a W3C recommendation:It is a widely-deployed royalty-free graphics format developed and maintained by the W3C SVG Working Group.
Additional Features:
It upports filters, transformations, clipping, and masking
It can be exported from Illustrator, CorelDRAW, WebDraw, etc.
We can use it for print as well as Web graphics
It is Cross-browser compatible
Source:http://www.informit.com