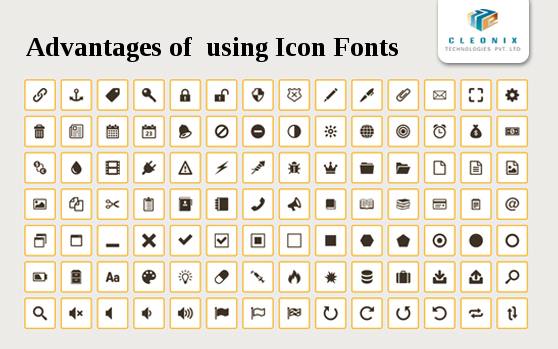 In the website images are an important part. By this images user directly know the context of the website.But the problem is using too much images add file weight. They require additional http requests.
For this, we can consider icon fonts to serve the place of images.
Advantages of using Icon Fonts
We can easily scale the fonts.
Changing the size of this icon fonts are very easy.
They have a very good browser support in general
They have smaller file sizes but supports a lots of characteristics
We can add properties like change opacity, rotate, shadow,hover, active etc.i.e,we can use e text based css for this
They are automatically scale for retina
They are too efficient and effective, as we can avoid to generate sprites and manually position various sized images.
Some lists of icon fonts
Font Awesome
Signify Lite
Symbolset
Foundation