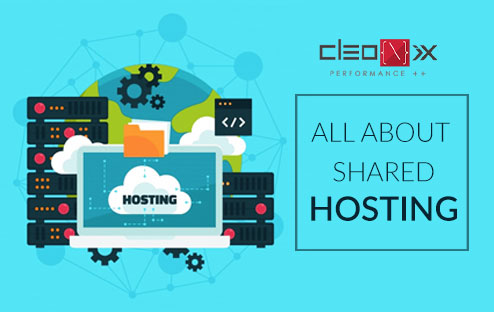 What is Shared Hosting?
Shared hosting is web hosting where the service provider provides websites from a single web server for various websites, each with its own domain name. Most web hosting firms offer shared hosting. While shared hosting is a less costly way to generate a web presence for companies, it is generally not adequate for high-traffic websites. These sites require a dedicated Web server, either delivered by a Web hosting service or maintained internally.
How does Shared Hosting work?
A server is partitioned in a shared internet hosting to host various accounts for distinct clients. Each client manages their websites, emails, and databases separately. However, the resources and costs of the server are shared by everyone.
What are the benefits of using shared hosting?
1.Cost efficiency and customization:
Perhaps the greatest benefit of shared internet hosting is that it is generally provided at very inexpensive prices. One can greatly profit from selecting these facilities over some other, more costly ones, while at the same time having plenty of possibilities to get more room almost free. This is due to the rigid competition created in the industry by the enormous amount of web hosting companies.
It is possible to combine cost efficiency and customization into another advantage–comfort. Convenience is very common when operating a web page. Website management is, in fact, a walk in the park with shared hosting, your website will be managed by extremely skilled and well-qualified professionals, thus enabling you to devote your valuable time to running your company.
2.No Technical maintenance:
Skilled experts are liable for the shared hosting server's technical maintenance. Therefore, without worrying about keeping the server that supports your website, you can concentrate on running your company effectively.
3.Built-in cPanel:
Shared hosting products come with web hosting panels that are integrated. We give cPanel shared hosting for Linux and Plesk shared hosting for Windows. These boards assist you to handle your websites, DNS settings, email settings, etc. easily.
Disadvantages of shared hosting:
Probably safety is the most critical element of shared hosting. It only requires one of the webmasters in your shared hosting environment to misuse HT Access or any other delicate component, causing many server failures that can cause chaos and safety problems of all types. Intruders can access your data, and the worst case scenario is, of course, that your website is blacklisted if the server recognizes problems of malpractice.
Cleonix Technologies Pvt Ltd, a professional Web Development Company in Kolkata , is extremely focused on offering world-class and finest information technology industry standard services. We specialize in professional services such as website design, web development, digital marketing, and app design. We also provide the finest facilities for internet hosting. Learn more about how we can help you give your company a fresh boost by browsing the websites of our service.