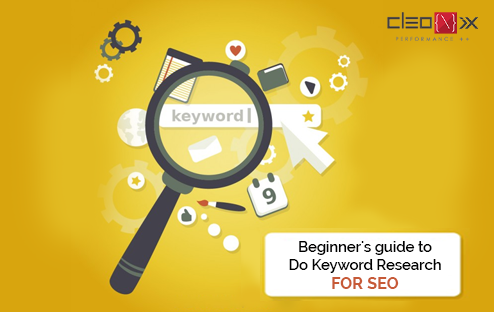 Creating a good website is not enough as there are several internet marketing tools that need to be used to get traffic on the website. One of the most common tools is SEO keyword research. This method is free, unlike paid marketing. However, keyword research requires enormous knowledge and expertise to provide the best results for the business. Thus, from small scale business firms to large enterprises hire keyword research experts for the job. The new-age trend that has emerged is freelancing. Clients can now easily find experienced professionals, available to work on a freelance basis. Coming back to keyword research, there are many tips and tricks that can be adapted to optimize a particular business.
Free keyword tools: As a beginner, it is important to understand that the first step needs to be complex-free. Thus, one can use a good online keyword tool to understand the fundamentals of keyword research. To begin with, the keyword planner tool at Google AdWords is a simple yet effective keyword research tool.
Set your goals: Just like any other marketing strategy, keyword research should have a specific goal to be achieved. The end objective of using the right keywords is to redirect the user to the desired web page, Hence, at every step of using a keyword, one has to keep in mind how the keyword will actually help to achieve the desired goal.
Find out the popular keywords on search engines: Search engines play a very crucial role in defining the importance of keywords. Therefore, one should keep a track of the trending keywords on popular search engines and use them in the best possible ways.
Here are a few keyword research tools that have emerged as favorites among SEO experts.
Google Keyword Tool
Bing Keyword Research
Bing Ads Intelligence for Excel
Wordstream
Wordtracker
Uber Suggest
For an SEO professional, it is imperative to track the keywords used by competitors. One can easily get a good idea of the keywords used by the competitors through some useful tools. For example:
SpyFu: It is a site that exposes the search marketing secret formula of the most successful competitors. This site helps a business to look for the domains from where the competitor has bought a keyword. This includes every keyword bought on Adwords, every organic rank and every ad variation for the last 10 years. Moreover, this can also enable a professional track specific keyword ranking that can help you built better connections.
SEMrush: This site is exclusively designed for digital marketing professionals. If you hire keyword research experts you would surely find this site as one of the favorites of the experts. This site helps to research the competitors through vital information. This helps professionals to make better decisions relating to online marketing.
You may like: Different Types of SEO Services to Run a Successful Business
If you can find an experienced SEO professional he/she would have a good knowledge of other aspects of SEO. For instance, Pay Per Click (PPC), is a service offered by major search engines to earn revenue as well as provide businesses to improve their rankings in the search engine result pages. If you can find PPC keyword research experts, this can be an effective way to escalate traffic on a website. For a company, it is beneficial to hire an expert as they know which keyword needs to be targeted. PPC is a way of buying visits to a particular cite. Advertisers pay a pre-decided fee each time one of their ads is clicked.
If you are keen to make the best out of the PPC advertising to help your business grow, you must know and understand how it works. Companies bid over a certain keyword or a group of keywords that would make them appear in the top position in the search engine result page. The one that bids the most gets their links at the top of the search engine result page. However, users would be able to able to see that it is a sponsored link as it will appear above the natural listings.
Search engine optimization is an interesting marketing tool that needs sheer knowledge and expertise to taste success. It is suggested to find PPC keyword research experts for the job, as it takes time and immense skills to implement the strategies.