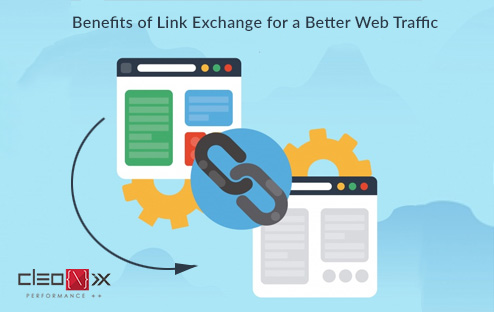 In simple words, link exchange means exchanging links. Link exchange is where you can put other websites links on your own website and in return, the perter will put your websites link on their own website. Link exchange is a very old way of linking between two sites. It has been used for a long time since the web started by website owners. Nowadays link exchange is a very common way of improving rankings. Link exchange started a lot since the Internet started. However, link exchange was one of the best ways to improve your website or page on the search engine and still it is.
Link exchange is still the most important part of Internet marketing. The main benefit of link exchange is improving the placement of your website in search engines. Link exchange is the easiest way to improve your website link popularity and by doing so your website traffic will increase. If this link exchange is done properly then it will be a very effective and inexpensive approach to gain link popularity and website traffic. From the last many years it has proven now that link exchange is the most successful way to increase website traffic without paying any money. In addition, link exchange is the best way to increase websites' Google page rank.
You may like: Increase Your Website Traffic By YouTube Marketing & Promotion
By Google search engine marketing it will be marked as more important if they have a large number of inbound links. But besides this its more important that if a lot of bad quality and irrelevant sites are linking to your site or if your site is linking to them, Google may penalize your website. Major search engine like Google uses a link analysis method to rank your web pages. For example, if you trying to get top position in Google for "car rental", you will not get the top position if you don't get links from high page rank sites. Page rank is a trust rank for Google and the other webmasters that your website has respect in Google's eye.
Your website will be more valuable in Google's eye if you get more links from other websites related to your website. In starting it will be too hard to get listed in high but after several times of search engine's analysis, your site will be liked by the search engine.
Link exchange can expose your site to Internet users on a worldwide basis on a limit zero budget. Targeted traffic can be easily achieved by getting relevant links through link exchange. Websites with large exposure to the online market get thousands of visitors per day. If you get a link from this site, your website will get a huge volume of traffic from that site.
Link exchange is a very important part of every online business owner. If you get relevant and positive links, Link exchange will prove to be the most accessible way to improve your website's visibility on the Internet. By doing this properly your website will not only get the top position in the search engine but also will get a lot of traffic which will increase your online business day by day.
At last, link exchange is a very low budget way to promote your website on the Internet. So, get more relevant links and get more traffic and get a high position on the Internet.