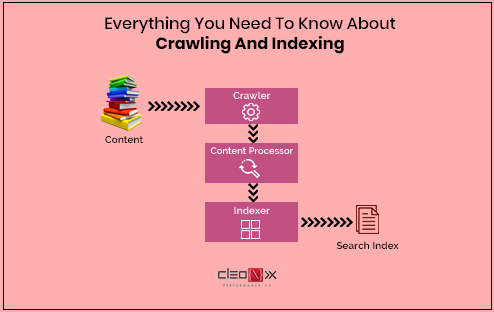 Crawling and indexing are the two most common processes used by search engine optimization to show the result page according to your search. When you are dealing with your online presence, it is very much important to know how your web pages checked and understood by Google. Have you ever felt curious about how search engines come up with billions of results in a second as per your search term? Google and other search engines have already prepared a big database where they store the details of every web page. When you type a keyword, they bring to you a result as per the relevancy. Know about the things that can influence search engines' crawling and indexing processes.
If you belong to the search engine optimization field, the knowledge of indexing and crawling prove to be very helpful. It improves your organic search and gives you the maximum benefits for your paid search result. The best way to know about the indexing is through using the index checker tool for free. This tool allows you to know whether your web pages get indexed or not.
Before knowing the optimization rule, you must get the idea of how search engines work. These days, search engine optimization follows four main steps – crawling and indexing, algorithm, machine learning, and user intent. When a website appears first on the result page, it seems that the page scores best on all of the above fields.
Indexing:
Indexing in a common term refers to adding web pages to Google. Every page of your website should be indexed if you want them to rank on the search engine result page. You no need to do anything if you want your pages to be shown on the result page. Maintain consistency of posting your content. When Google checks that you update your pages, it improves the chances of indexing for your website. Though there are a few additional methods that you can use, you must update your pages regularly.
• XML Sitemaps:
XML sitemap contains all details of your web pages and it is submitted to Google by Search Console. The sitemap provides complete detail of your website, including the last website update information.
• Fetch and Render:
For quick indexing, you can simply use Fetch and Render option. In the Search Console, go to Crawl and select Fetch. Enter your URL and then click the fetch option. Once your link gets fetched, you can click the Request Indexing option.
• Submit URL to Google:
You can submit URL to Google without logging in to the Search Console. You will get so many URL submission fields.
• Google Plus:
When you submit a link to Google Plus, the link will get indexed instantly. This is probably the fastest way to get your web pages indexed.
• Host Your Content On Google:
This is really the advanced method with which you can instantly index your page. Google can have direct access to content via XML feeds and APIs.
Crawl Budget:
The crawl budget is another term that describes the capacity of Google's crawling to the maximum. There are a few factors that determine the crawling budget. The first factor will definitely be page speed. The better your website loads, the faster the indexing will be. The other factor will be the importance of your site. For example, if you are running a news website and always update content, search engines are aware of it and index your website faster.
So, these are the things that you keep when it comes to Google indexing and crawling. If you want to know how many pages of your website get crawled, you must use the Index checker tool. This tool easily checks the indexed pages and shows you the result. Now, you can plan on how to improve your site.