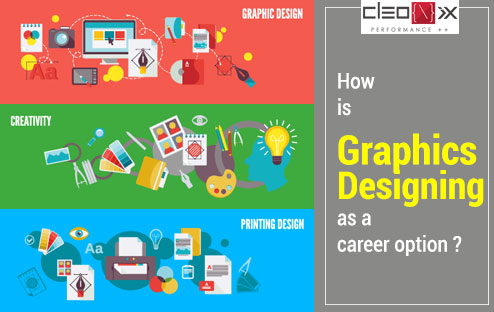 Graphic designers are artists who use art and media to spread messages for companies and other organizations. Their job is to use different prints, the internet, other digital mediums, videos and photos to get their information across. They are expert in using art that makes a design project successful.
The job responsibilities of Graphic Designers include making company logos, brochures, websites, business cards, banner advertisements, newspaper advertisements and the general look and feel of a company's or organization's overall design plan.
A Graphic designer needs to know how to display a company's product or service to their target audience. This is why these jobs require a certain level of expertise to be able to interact with clients.
Knowledge Required To Become a Graphics Designer
1.Creative Ability
The first and most important quality you should have is a high level of artistic and creative ability to make things unique. However, what most people looking for graphic designer jobs overlook this factor, but in reality, it is very important to think out of the box. Though it's not necessary that only artists can become a graphic designer. The demand for graphic designers in the field of advertising, marketing, and communications is increasing day by day.
2.Technically Sound
Graphic designers required to have technical expertise in at least one or more of these graphic design software packages. You have to become proficient in handling Adobe suite of products like Adobe Illustrator, Adobe Photoshop, Adobe InDesign, Adobe Flash, and Adobe Dreamweaver etc.
Future Of Graphic Designers
Graphic design jobs can be found in a variety of different sectors including small and large industrial sectors. There are jobs in print companies, publication companies or advertising agencies also.
Many experienced graphic designers work as a freelancer for small to large scale firms that outsource their design services to other companies and organizations.
Many of the experienced graphic designers shift their career to marketing and advertising as a creative arts team or just get out of design altogether. Some become management consultants who specialized in promoting businesses through designs. If you have exceptional knowledge of designing and have excellent management skills, then you can even start your own consulting firm in design and marketing.