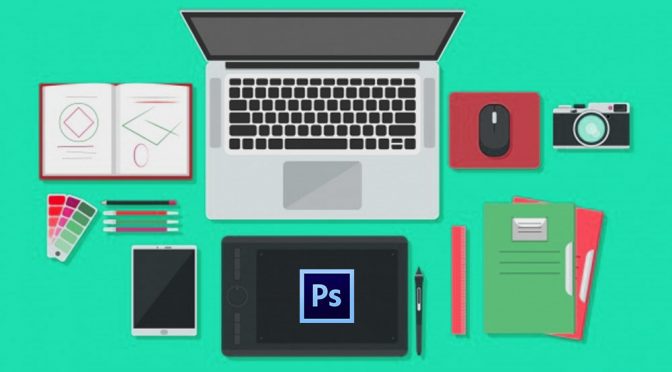 Adobe Photoshop is considered one of the most essential, valuable, popular programs in the world today. It is the most mainstream software for graphic design and photography. Because of this, knowing how to use photoshop is considered a basic requirement these days if you want to be expert in the field of visual arts. This is also why there are lots of Photoshop tutorials that have been spread to distinctive needs and various aspects of this amazing Program.
As there are lots of options it can indeed be so confusing to choose the right photoshop tutorial for you. Perhaps knowing what kinds of tutorials out there can help you decide for yourself what would fit you depending on your demand. You may also opt for multiple photoshop tutorials to understand different areas of interest, you may find things useful in one type of tutorial even if your main concern is learning something different.
1. Basic Tutorials – These tutorials are for beginners. If you are using photoshop for the first time and you would just want to learn how to work your way around the software then you would greatly benefit from basic tutorials. A basic tutorial should consist the use of various tool and options which you can find in sidebars.
2. Color Tutorials – These tutorials teach you all about colors and how to change them in photoshop. This is very important to know if you want to create certain effects by changing hues and tints or turning photos into monochrome. A lot of digital photographers make use of this to develop their photos.
3. Photo Editing – This is again a photographer's domain, both for novice and experts. Such tutorials can help you to know how to edit pictures you have taken to make them better. These tutorials also help you to know how to scan your paper photos so that they would turn out well when they become digitized.
4. Text Effects – Photoshop allows play with the texts, this can be helpful in creating ad banner and teasers. These tutorials can help you make the most of text, incorporating them into pictures or just representing them as the main focus of the graphics.
5. Effects Tutorial – These tutorials would teach you how to change the effects to make the photo more appealing. You would be shocked at how much photoshop can change and this would indeed be very useful if you want to go beyond showing off pictures.
6. Backgrounds and Textures – This is also a great feature of Photoshop is that it can make pictures appear even more lifelike by playing on different visual textures. These tutorials teach you how to make eye-catching visual effects that can be quite attractive to viewers.