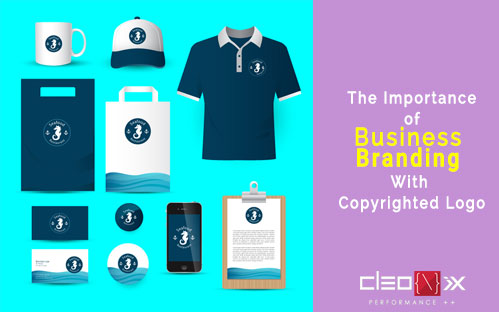 Copyright is an important part of our work lives and yet, despite its effect on our lives, people don't have sufficient knowledge of what copyright is. There are many questions we have been asked by clients while developing their website, looking for photos or design to use on their materials, or those want to protect their business logo. We will discuss these things here.
When you start planning for your own company you must implement proper marketing strategies. The products and logos should be visible to the people. There are a lot of companies already competing in the market and you need to make your presence. The big companies usually invest a lot to make various strategies and unique company logo. At the starting, you can opt for free logo design sites. You can choose and download from there. You can also contact some reliable designing firm to make your logo from there. If you have any ideas in your mind then you can even discuss that. But the logo needs to be simple and unique.
You can check many famous company logos on the internet. Some of them do not even contain the company name. They use simple yet thoughtful designs in their symbols. You should not copy them. You need to stand apart to design a perfect business logos. Take some time to research on how the logo looks attractive and reflects the company. Your logo should relate to the products and image of your company. To make a unique corporate logo is a difficult task. You cannot include everything but still, it should be looked appealing. You have to use your corporate logo on the cards and signboard. That is why your logo is important to promote your brand successfully.
Designing a logo shouldn't be your only aim. You also need to secure your business logo.You must abide by copyright laws to protect your logo. You clearly do not want anyone else to copy your logo and use it for their website or company. It will just ruin your reputation in the market. That is the reason you need to protect your logo by using the copyright laws. Trademark infringement is another thing you must know. Trademark holds your company logo's authenticity and the copyright laws always protect your logo. So, finally Logo designing is a challenging work and you need to be innovative to make your presence in the market.