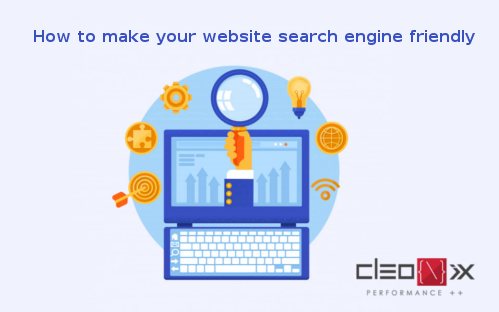 Creating a professional looking, well designed website will not ensure that your site receives a high amount of traffic, or increase your customer base. If you want to increase the traffic for your website, you will need to use search engine optimization.This article discuss about how you can create a website or blog that is search engine friendly.
1. Validate Your HTML Code: While the search engines don't care whether your HTML code is error-free, they rely on the basic correctness of the code to find out which portions of your web page to index. If your HTML code contains errors, it is possible that only portions of your web page are included in the search engine's database. The errors, while undetectable in a web browser, may lead the search engine software to think that some of the text on your page is part of the HTML formatting information rather than your site's content. As a result, the search engine may ignore that text, and your web page will not be shown in its results page.
2. SEO for Images: When selecting an image for your website, make sure that it is not too large. Ideally, images on your site should be 30 to 100kb and have a resolution of 72dpi. Images that are too big will make your site load slowly, and negatively affect your search engine ranking.
3. Make sure your URL is User-Friendly: Your site's URL needs to be SEO friendly, otherwise it won't rank as well as it should.
4. Integrate Social Media into your Website's Design: Search engines value social media.When designing your website, make sure that you include your social media icons and, for all of your social media accounts, such as Twitter, Pinterest and Facebook etc.
5. Make your site easily accessible: If your website isn't completely accessible, then it will affect your conversion rates and your ranking with search engines. Provide high-quality content on your pages, especially your homepage.Give visitors the information they're looking for.
Source:business2community.com,thesitewizard.com