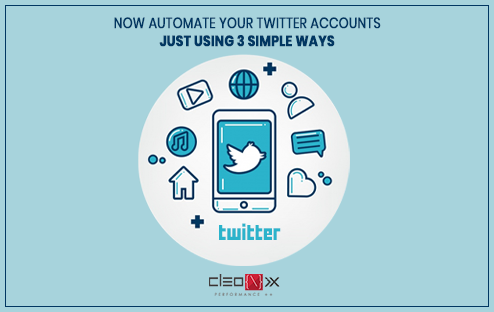 While you are using Twitter for your brand enrichment, you would have to spend most of your time with the tweets of you and your fan. This might take most of your time, which you can use to enhance your business more. However, you can make use of the best Twitter automation tools to handle your business and Twitter account at the same time. As Twitter posting for 2 or 3 times, a day won't be working for you, while posting contents on every hour would also not help you anymore.
You can see that the life of a single tweet in the timeline is only for 5 minutes. Once the reader gets the information about the new tweets, the old tweets will go away. That is why, if you want to get a good engagement in your Tweets, you will need a better Twitter automation tool, because manual posting is not going to work for you.
Here are shown 3 simple ways using which you can automate your Twitter posts:
Step 1: To Know The Audience
It is important to understand what the audience wants. If you would research a bit more about Twitter posts, you might be able to understand the demographics and physiographic details of every tweet. Learning about the likes and dislikes of the audience, you could be able to cover most of your Twitter marketing strategy. While you should try to more hangout with your followers and try to understand their demands, that would also help you to enhance your Twitter following also.
Step 2: Math will work for you
With a little bit of math, you could be able to amount of potent content require the Best Twitter Automation Tool. As you can also recycle your content, using which you can also use your old tweets as well. As you can set 5 to 10 tweets for every hour. While your content will deplete it will start over again and again until it will reach to every single follower of yours.
Step 3: Automate with Socinator
If you are hunting for the best automation tools for your Twitter account, then Socinator is the answer for you. It can help you with all the details of automation of your post, where you can check the real automation process as well. While you just need to make some quick adjustments, after that it will perform all of your marketing activities on Twitter by itself.
Final words
If Twitter and any other social media are consuming most of your time. While you don't need to be worried as you can make use of the Automation Tools, which makes it easier for you to manage your business and social media advertising at the same time.