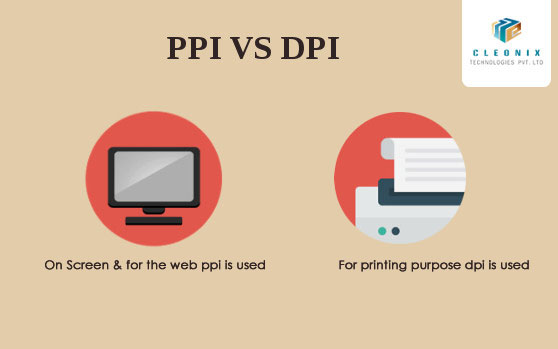 There seems to be a great deal of confusion among many people regarding the use of some terms in digital imaging and their difference. Such as PPI & DPI.The world of imaging, PPI and DPI are used almost interchangeably.The most common question is PPI vs DPI .In digital imaging, the only thing that really counts about a file is how many pixels are in a file.
PPI(Pixels Per Inch):That's how many points of light live on an inch of screen. This is the number of pixels per inch in your image. This will affect the print size of your photo and will affect the quality of the output.While PPI can help you determine the quality of an image, it really has little else to do with actual printing.
DPI (Dots Per Inch):That's how many droplets of liquid squeeze into an inch of your printed paper.DPI is a measure of how many tiny, tiny droplets of ink a printer is laying down in its dither pattern to form one inch of a print. DPI only refers to the printer. Every pixel output is made up of different coloured inks (usually 4-6 colours, although many printers use more now). Because of the small number of colours, the printer needs to be able to mix these inks to make up all the colours of the image. So each pixel of the image is created by a series of tiny dots (you could think of them as sub-pixels).