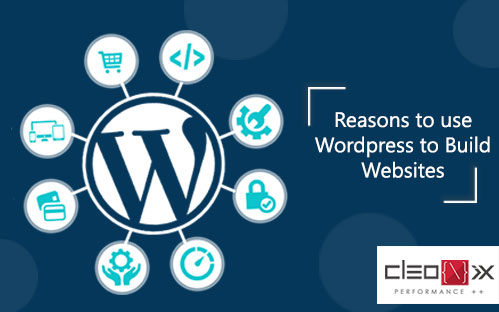 Since its beginning, WordPress websites have gained huge popularity in the tech world. Especially, when it comes to developing highly user-friendly websites, it's quite difficult to find an option like WordPress. Apart from being the most widely-used and highly popular blogging platform, WordPress also proves itself as one of the best CMS platforms for the non-blogging site too.
Reasons to choose WordPress
From the last few year, many content management platforms have been used. But after the invention of WordPress, it becomes the easiest and flexible platform to make websites.
The reasons to prefer the WordPress platform are many, but we have summed it up with the following five key benefits:
1. Easy Installation:
Installing WordPress is very easy. You have to click on the WordPress link to install WordPress on your website. The next step involves filling up some basic general information, then do the full installation of latest WordPress builds into your website.
2. Plenty of Themes:
You will get plenty of themes to design your website. Even you can customize your theme according to your requirements. Many WP Themes will ask for money, but most of them are free.
There are more than one thousand themes listed directly on the WordPress website.
3. Easy To Use
Using WordPress dashboard is quite simple. It's easy-to-use platform will help you to add a blog post, images, contents, new pages hassle freely.
4. SEO friendly
Wordpress sites are easy to crawl and pages got indexed quickly. The basic reason is simple and clean coding offered by WordPress. The additional plugins like Yoast SEO, All In One SEO etc will give you the chance to do flawless SEO. The presence of Meta tags, description, keywords, and titles for every image ensures targeted and specific website traffic.
5. Plugins to Enhance Functionality
With unique, amazing, and affordable plug-ins, WordPress provides you unmatched functionality. You can add Twitter cards, Facebook OG, image galleries, Facebook FanBox, and event calendars to your site easily. Some of these plugins are also available for free.