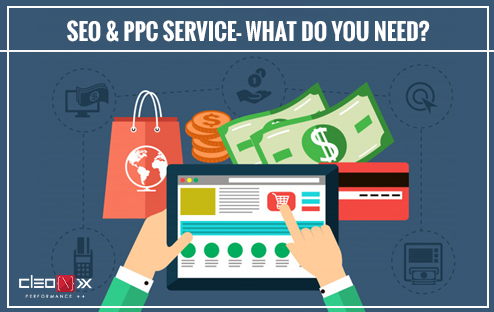 SEO (Search Engine Optimization) and PPC (Pay Per Click) are two of the most effective online marketing techniques. Businessmen from all sectors have to avail their service at some point in time. Without the help of an SEO and PPC expert, it is hard to make a profit. For online Marketers, SEO and PPC are almost common things. Let's find out How SEO is different from PPC
1) SEO or Search Engine Optimization is a great way to do successful business with some extra efforts. In this competitive world, it becomes quite difficult to attract customers.
PPC or Pay per Click is another effective way to do business. It gives the opportunity to attract customers within a short period of time.
2) SEO makes this process easy. It promotes your websites and gives ranks.
PPC is a great way to drive a great amount of traffic.
3) SEO is an organic way of generating results and better traffic.
PPC is a paid way to get traffic on your site.
4) SEO is a longterm process. You have to wait for few months to get the desired results.
PPC provides quick results. You just have to pay to get the traffic and you will start getting it within a few hours or days.
5) If your website is brand new, SEO is a must for your website. You should hire a company that offers great rank to your website in an organic way.
If your website is running from long is not providing better Rate of Interest, you must opt for PPC to achieve traffic that will bring money and business.
These two methods to drive customers are good. But in the long run, SEO can gain a higher position. It is essential for internet marketing visibility. SEO experts help to attract more customers. It is one of the effective ways to promote your products. In business, one needs to apply both the methods. It will be better to understand the value of both these methods initially.
Search Engine Optimization (SEO) has been considered a more effective method than Pay per Click (PPC). There are some points to support this argument. Pay Per Click may be helpful initially but SEO is good in the long run. It is a much more sustainable method of making a profit in this competitive market. In the long run, it will help you to maintain your position in the market. This is one of the main reasons that encourage the businessmen to go with SEO instead of PPC. PPC is an auctioning process. It is difficult to maintain the position for a long period of time.
In order to do a profitable business one needs to follow some essential steps. PPC and SEO are the two most important ways to attract customers. Both are important for the customer. SEO should be given higher marks in startup strategy perspective. In business, a startup strategy is crucial. So, if you are successful in your startup then just enjoy it. You don't need to worry. If you don't have time to wait and wants quick results, start paying for PPC. SEO and PPC together can give a jump to your business.