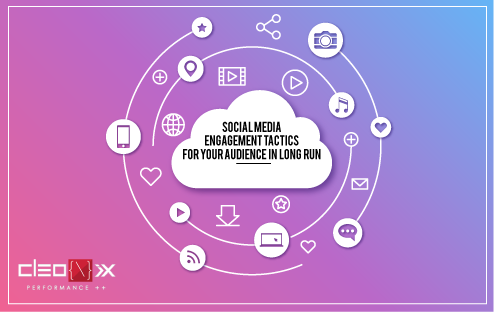 Social media is the new ace of the concrete jungle and with good reason. Its several platforms give a range to the farthermost corners of the world. In particular, social media allows us with the avenue to network, a stage to showcase our brand image, be it personal or a collective.
While different brand managers have talked about keeping to their own tricks of the trade, we have compiled a list of 5 easy tips that may facilitate you keep your social media audience both involved and interested.
1. Browsing for information
The primary step to building a strong social media hold is to interact within the correct of 'social listening'. You should be completely searching platforms like Twitter and Facebook, wherever whether or not the users aren't tagging your official handles or pages, they are still speaking regarding the same potential services. These are the groups that you have to find and contact so that they can follow your brand online.
2. Using the right keywords and tools
Keyword-searching is the easiest way to do this. For example, if Twitter is your primary social media tool, then you would like to enter the correct hashtags or handles within the search browser which will open up a page with tweets associated with your company. Apart from streamlining through the popular social media platforms yourself, you'll be able to additionally use social media management tools like HubSpot and Social Mention that perform automatic (and sometimes manual) searches for content associated with the keywords you have noted down.
3. Interacting with your potential audience
It isn't sufficient to simply locate your potential social media audience. You need to engage with them in the process to keep them engaged in your brand as well. For this, you should think up an interactive structure which will enable you to communicate directly with your audience and receive their response and requests, around which you'll be able to build your following projects.
4. Choose the right platform
Managing multiple platforms for the brand is the most challenging job for a social media manager. To make matters easier, you should choose only two or three main platforms where you like to push your brand and keep things simpler. For example, a company engaged with a visual medium programme should follow Instagram, Snapchat, and Pinterest. On the other hand, a news media organization may go for Facebook, Twitter, and Periscope.
5. Give them an incentive to follow you
Perhaps you need to give your social media audience a reason to follow you. Today, the internet is so vast in nature that a single web user has the choice of picking among a hundred different sites or pages in any given minute. To ensure that this user chooses your brand over the others, you have to offer some sort of incentive to the same, for them to follow your page dedicatedly.
These are a few prime tricks to start pooling in the numbers on your social media pages, they're guaranteed tried and tested crowd-pullers.