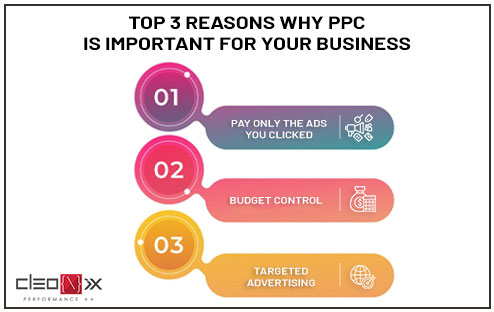 In this digital marketing age, PPC has proven to be one of the finest online advertising platforms. It has become so effective over time that even specialists and successful entrepreneurs have suggested it as a means of successfully promoting online business. PPC stands for Pay-per-click, an online marketing platform where the advertiser is entitled to pay the search engine when the ad is clicked. It's basically a way to buy visits to your websites instead of organically earning visits.
How important PPC is for your business:
1. Pay Only the ads you clicked:
PPC is, in fact, a very simple platform with no hidden complexities for online advertising.
You pay Google (or any other search engine) in a PPC campaign to list your advertisements at the top and right of the listings of organic searches.
You will have to pay the present cost-per-click from your budget when someone clicks on your ad and once the budget gets exhausted, Google will stop playing your advertisements until the fund is replenished.
But the cost-per-click is just a trivial component and does not hamper the estimated gain.
2. Budget Control:
The budget is every business ' key component and is of utmost significance.
Here, you can set up your financial plans for PPC advertising and even monitor the entire expenditure. Although you can't see enormous outcomes with a restricted budget, PPC can provide you with maximum assistance to improve your internet visibility. By understanding the budget flow, you can further control your budget and layout your policies accordingly.
3. Targeted advertising:
With PPC, you can precisely choose the room where you want your advertisements to be displayed. This implies that through PPC, you can make your advertising campaigns as targeted as possible. This guarantees that your advertisements are presented to the correct public at the right moment so that you can produce true and meaningful leads.
These are the key reasons for how important PPC is for your business. Apply this in your business or you can contact us for applying PPC in your business.