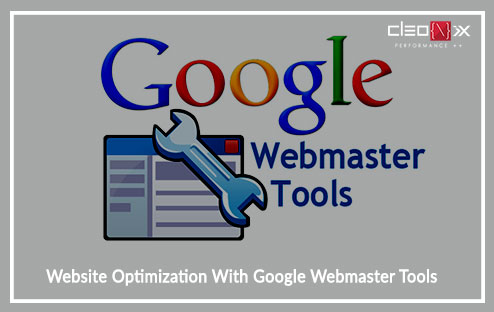 Google Webmaster Tool is one of the valuable tools to maintain SEO ranking of any website. This free tools offered by Google provides webmasters to optimize their website for search engines, report errors encountered on your site, and help in marketing their website.
How to Get Started
The first thing you will need to have a Gmail account. Otherwise, you can just sign up for a Google Account on their website. Then, you can sign in to the Webmaster Tools and start to configure a website according to instructions.
To see tracking information, you need to verify ownership of the site. You will get several different verification methods, one simple way is to download a simple HTML file and then upload this to the root folder for your website.
Here are some of the important functions of webmaster tool.
Links to Your Site Page
This section shows all the backlinks you have made for your website. These are the valuable backlinks to your site according to Google. Search engines follow different algorithm to know how many backlinks to your site exist. Google would not hesitate to reject a huge amount of backlinks if they feel that the links you have made are paid or low quality.
Search Queries
This portion contains a list of search terms run on the Google search engine where your site appeared in the results. This important report tells you the query terms and impressions as well as how many times users clicked on your result (click through rate).
Internal Links
The Internal Links gives you a data of how your website pages are linked internally. Through these pages, Google determines the relatively important pages within a site. These type of links cannot be used to improve the SEO ranking, though it helps to reduce the bounce rate.
Manual Action
This option shows any malware attack happened or not to your site. This will display a list of pages with possible malware threats.
Crawl Errors
This portion shows Google bot or spiders are properly examining your site or not. This page is important for identifying crawling errors on your site. You can also solve server issue too.
Crawl Status
The Crawl Statistics report gives you some useful graphs showing you how often the Google spider has visited your site. For popular sites, the spider will visit on a daily basis. Google has a very powerful crawler that doesn't have problems visiting millions of web pages in a day. You can add a sitemap to your site to help Google spider which is the pages need to crawl.
HTML improvement
The HTML Improvement contains a list of issues that could affect your search engine rankings. Webmasters should resolve these issues are early as possible.
It provides lists consist of s"Duplicate meta description", "Short Meta Description", "Duplicate Tite Tags" etc. By solving these will get better Google ranking.
Sitemaps
Sitemaps are XML files that contain the URLs of all pages of a website that should be crawled by spiders and indexed by a search engine. Not only do they gathered all the possible URLs, but they also include information such as when the file was last crawled, how often you expect the web page to be changed etc.
Robots.txt
Using the Robots.txt function, you can view and test your robots.txt file (which prevents your website to be crawled by search engines). There is also a tool to upload a new robots.txt file using user-defined exclusion rules.
Site links
If your site is well structured, Google will display site links underneath the normal search result. Displayed links are the sub-areas within your website that are popular than other pages. As these links are automatically generated, you cannot categorise your own site links.