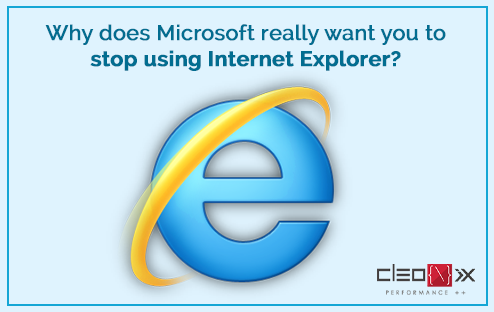 Internet Explorer, once famous netizens ' internet browser, is slowly and gradually dying. The irony is that it could not even be saved from the wreck by Microsoft. Nearly four years ago, Microsoft murdered the Internet Explorer brand and chose Edge as its contemporary Windows 10 browser. Internet Explorer has lived on as plumbing for Windows and company compatibility, but with fresh internet norms, Microsoft does not support it–it is legacy software. The reason is straightforward. The browser represented by the symbol of the iconic ' e' has been through its expiry. It has not been updated to promote fresh web standards and may have safety consequences if it continues to be used. Interestingly, Microsoft's warning arises from itself.
While most consumers are likely to use Chrome, Firefox, or Edge, a number of businesses still rely on Internet Explorer for unmodernized older web apps. Microsoft has tried many different ways to push businesses to improve their older web apps, but over the years IT admins have naturally taken the easy way to use Internet Explorer and its different compatibility modes.
"Internet Explorer is a compatibility solution," warns Jackson, rather than a browser that businesses should be using day today for all web browsing activity. "We're not supporting new web standards for it and, while many sites work fine, developers by and large just aren't testing for Internet Explorer these days. They're testing on modern browsers." Chris Jackson wrote about the hazards of using Internet Explorer as the default browser in a blog, Principal Program Manager at the Experiences and Devices Group, Microsoft.
Jackson is not calling on consumers in his article to move to Microsoft Edge (which will quickly be based on Chromium) or to use Chrome or Firefox. He only emphasizes the fact that designers are no longer testing their sites for IE that could lead to both safety and stabilization problems.
In Jackson's view, IE is no longer really a browser that he explained, stating:
"You see, Internet Explorer is a compatibility solution. We're not supporting new web standards for it and, while many sites work fine, developers by and large just aren't testing for Internet Explorer these days. They're testing on modern browsers. So, if we continued our previous approach, you would end up in a scenario where, by optimizing for the things you have, you end up not being able to use new apps as they come out. As new apps are coming out with greater frequency, what we want to help you do is avoid having to miss out on a progressively larger portion of the web!"