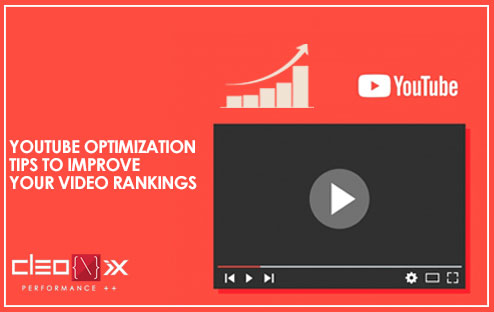 Today's YouTube channels are more attractive to the viewer than even primetime TV channels. The optimization of YouTube makes your business channel search friendly for both in-app users and users arriving via regular search engines.
Here are 12 tips for your YouTube channel and videos that will help you to start doing better in search, get recommended, and gain more traction.
1. Put a keyword into your YouTube channel name
Keywords that are strategically placed close to the front of a title of course work wonders, but consider including a keyword in your channel name. For example, instead of " company name," try " company name: keyword." Your keyword should be your industry, service, product or any term that helps to define your brand and allow searchers to find you.
2. Fill out the About Us page properly
The thing to know about us pages on YouTube is that the first 48 characters appear in the search results for YouTube, so filling out this section is necessary for website users to understand who you are, but also for YouTube to be able to provide the best content snippet.
3. Use keyword tags in Advanced Settings
In this section under Advanced Settings, you can apply 100 characters to tags that complete the metadata scope of your channel. The purpose here is to enable YouTube and Google to index your search site so that the more relevant contextual information you can provide is the better.
4. Update your channel trailer
These trailers actually present your channel and are a visual About Us. Channel trailers are only visible to non- subscribers, meaning that you do not need to create or store information in your trailer according to the needs of existing subscribers– you have to win over non- believers, uninformed people, and skeptics.
5. Upload long videos
The best way to keep users busy is by posting long videos that strategically distribute valuable information over the entire video. Videos that reach the 10-minute mark can often achieve significantly higher watch time than videos that contain too much information in a short video or that do not cover a subject sufficiently thoroughly to keep their audiences.
6. Focus on the first 15 seconds of video to maximize watch time
The first 15 seconds of your video is the important part to optimize. Because viewers will decide within that first 15 seconds whether your video is the real deal or not. Once you've got their buy-in, your video naturally increases your watch time and improves your rankings.
7. Create playlists that enhance watch time
Playlists are a trustworthy way of increasing watch time. YouTube automatically moves users to the next video in the sequence on one video in the playlist ends, meaning that their attention is effectively transferred from video to video.
8. Say your keywords in the video
Putting your keyword into your video title while saying your keyword throughout the video is a great way to get both viewers and search engines to the point of what your video accomplishes.
9. Strengthen user interaction signals
User interaction is a ranking factor that helps search engines understand how active your YouTube audience is and how much-perceived authority you can hold on to a particular topic. It is not enough simply to create great content; you must ask viewers verbally and visually to interact with you in particular ways.
10. Customize video thumbnails
Creative video thumbnails are a new differentiator that is becoming more common in YouTube SERPs. Thumbnails were static images just last year, but they are now automatically animated when cursors float over them. Thumbnails must be accurate and appropriate for the video itself. Do not over- promise or use clickbait sentences.
11. Include compelling language in titles and the year in the description
Compelling language maximizes click-through rates, so it's important to create your video title verbiage. The same applies to the video description. Be concisely and get out of the way with a limited number of characters to work with. Each word should serve the video's highest purpose. You can also improve the CTR by adding the year to your title and description.
12. Use Video Cards and End Screens for added context and SEO value
According to YouTube product managers, video cards and end screens generate seven times more clicks than annotations and the process of creating them is ten times faster. User experience is more seamless by reducing pop-ups. Furthermore, End Screens connect users to website domains and social channels that provide viewers with an end- to- end journey.
A video marketing strategy may not be the primary mode of outreach for all brands, but if you have YouTube videos, optimizing them should be in your near future.
Do you have any tips for optimizing YouTube? let us know in the comments!