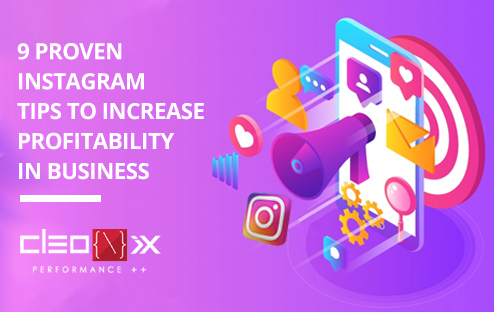 To a vast multitude of online netizens, Instagram is a goldmine of a social media networking website that ensures a profitable business. One of the main reasons is because this social media platform allows featured accounts that centralize on niches such as fashion, retail, and electronics where businesses are able to feature pictures and videos on their products. If your business is looking to boost productivity, building an Instagram account is strictly recommended and follow these 9 successful tips.
Brand your Instagram content
Branding your Instagram content means that you create an Instagram account for your business and using that account post content using your business name. When you use your business name as you post content with hashtags, people will click on these and will be linked to your Instagram business account. Instant social media marketing!
Use hashtags
Hashtags play a role as Metadata, which transforms phrases into clickable links. People can easily access your Instagram page when you post any content with a hashtag containing your business name.
Invest in videos
A lot of people are usually very busy and most do not have the time to read full articles and other written content. By posting high-quality short videos of your products, services, and other offers, you give these people the chance to find out about who you are in a matter of seconds.
Build your following with an Instagram hashtag contest
A very effective Instagram marketing campaign that will help your business is a hashtag contest because you earn more followers, increase engagement, and make your loyal customers feel special by rewarding them. A good hashtag contest example is to ask your fan followers to click a unique photo with your product. You could reward the victor by giving them a month's free supply of your products or services.
You may like: Best 5 Whatsapp features to grow your business faster
Make your product look good
For your business to sell more, you need to consider looking more professional. Invest in high-quality cameras, video recorders, and photo editors to state a few. Presentation is an essential marketing tool that will convince people that your product is better than those available in the marketplace.
Only post high- resolution professional images
A picture says a thousand words. A high-definition picture says 2,000 words. Imagine selling food on Instagram and the pictures of your food look attractive and delicious without a doubt. Imagine how many orders your business will receive immediately. This is the power of high-resolution, professional images.
Give people behind the scenes look
Giving online followers behind the scenes looks at how your products work and how your services are administered will give them a more personal look at your business. It shows them what they can expect from you as a business and what separates you from your competitors. It also makes them more familiar which produces trust, a very important ingredient at being able to sell more.
Try a seamless feed
One of the latest tricks being used on Instagram marketing is creating a seamless feed of your pictures and videos, which is sort of like a photo collage but in a multitude of media platforms. It may take a couple of photography sessions to produce this type of content but the investment is worth it. Your content will be catchy, unique, and most importantly; show your audience that you are a top-notch organization.
Post multiple times a day
Using Instagram is opening the floodgates of opportunity for your business. You can post 2 to 5 times a day, and your content is going to reach people worldwide. Imagine how many people will be interested in what your business offers and imagine how many of these interests will convert into profit.