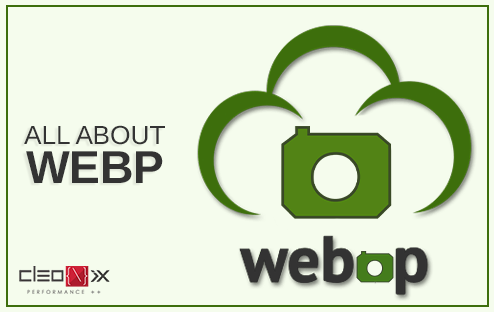 What is Webp?
WebP is an open-source image format designed to work with web browsers. The goal is to create smaller images that will speed up the internet. Speed up the creation of web pages and you can speed up search engines. Google is introducing this photo format in 2010. The format allows users to either save an image in a lossless or lossless format. Google made bold claims about the format's compression capacity that it could be up to 34 percent lower than the JPEG or PNG file equivalent. Google assumes that the speed of the internet as a whole can be improved by implementing a more effective image format due to the volume of images displayed at any time around the world. WebP loss compression operates by a forecasting technique. That pixel block is estimated on the basis of other pixel blocks surrounding it. The difference is then encoded between prediction and truth. Because of the prediction technique's performance, many of the blocks contain a zero difference resulting in higher compression and therefore a smaller file size. WebP lossless compression works by using already analyzed parts of the image to create other parts of the image.
You may like: Why does Microsoft really want you to stop using Internet Explorer?
Pros of WebP:
It is designed to use a compression algorithm that is more efficient and better balanced than JPG and PNG with the goal of minimizing file sizes with minimal loss of quality. And that means websites that use less bandwidth faster. This makes the users of your page happy, and it also makes Google happier — they now clearly prefer fast websites in their search rankings over slow ones.
WebP has two main attractions. One is the reduced file size without any apparent decline in quality. How much smaller WebP files are than their JPG counterparts varies by a number of factors, but the statistics of Google range from 25 to 35 percent larger. Google says that a 10 percent increase in page speed resulted from moving Youtube thumbnails to WebP.
The other main attraction is that the format incorporates features that were not traditionally incorporated in one format: incorporating the distinctive strengths of JPG, PNG, and GIF formats.
You may have seen WebP photos without knowing it. For a while, Facebook used it on its Android apps. You can find thumbnails in WebP if you open them in Chrome, Firefox or on an Android device. And while at the moment there is only a relatively small percentage of websites that use it, they are still out there.
What are WebP support browsers?
Chrome, Chrome for Mac, Firefox, Opera Mini and Android Browsers currently support WebP. Many major browsers may use the WebPJS JavaScript library to support the WebP format except for Flash-based Microsoft Explorer. You can also gain support for viewing and editing WebP formats on your local machine. For example, Google released a plugin that enables WebP images to work properly with Windows Photo Viewer and other components of Windows Imaging. Image editing software such as Photoshop can purchase a WebP format plugin.