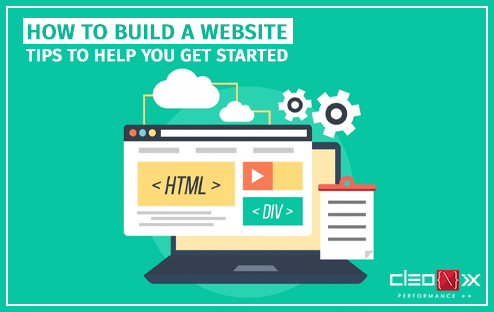 If you want to take your business online, then its essential you know how to build a website. And if your business activities are exclusively online, then, of course, it's crucial. Individuals who want to get on the internet can also learn these basic skills and will be fine with an elementary hosting service.
For every reason that you may be wanting to create a website, there will be a different way to create it. Also, there will always be a different type of hosting that benefits every reason. Basic hosting can be used for private websites, perhaps for blogging or a portfolio. However, websites that are for large or small businesses with high traffic will need hosting with strong servers, and lots of disk space.
However, your actual domain name still requires to be one of your first steps in building a website. Also, you will need to decide if you are going to go for a stand-alone domain name or a subdomain with your hosting company. The domain name, of course, will be your websites actual address. Domains can be bought for any length of time, usually between one and three years. If you go with a subdomain from your hosting company, these can often be free.
After you have chosen the right domain for your website, you need to decide on the site hosting. There is a range of different kinds of hosting to choose from. The most common types are dedicated to hosting, shared, free, and virtual. Each different type has different characteristics of the way that it operates and the speed. Another large difference is the number of sites that are hosted on each of their servers.
Creating the layout that you wish to use is the next step. You have a number of choices to choose between when deciding on your site. You can either create your own template and upload it, or you can choose a pre-made template. The choice will weigh strongly on your understanding in creating templates and what your website allows. Some hosting companies only permit a specific scripting language, so you need to verify before wasting your time searching for a theme or developing your own.
Another option to build a website is via your host's site builder. You can build your webpages with customization due to the features and tools available. Html code, text, tables, and graphs are all within your grasp from most site builders. Training videos or written tutorials are usually accessible from within your hosting for this purpose.
After finishing your creation of a site, you will need to save it, install it, or upload it. Which, is down to how the site was created. For example, if you utilized a hosts site builder, you simply save the completed work. Designs that utilized programs or software will have to use FTP to upload and install the website into your host's server.
It can be a difficult or easy task to learn how to build a website, depending on the way that you choose to do it. It is highly crucial to have a strong and sleek site for any serious business or online company that you are a part of. You will be sure to find something that will conform to your needs with all the options that are available.
You may like: Latest E-commerce Web Design Trends for 2019