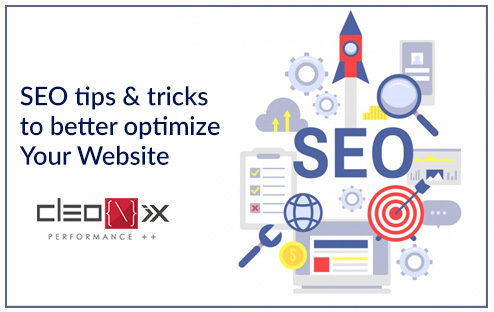 Search Engine Optimization, better known as SEO is one of the well-known marketing tools to promote online business. It involves link building, link exchange, and various other methods which could lead to a higher rank at major search engines like Google, MSN, and yahoo. The web page is planned in such a way so that it can be easily and swiftly accessed, read and indexed by the search engines. Few easy and simple steps are taken which can gain online presence and reputation for the company's site.
SEO is very effective from time to time. Here are some SEO tips and tricks that can be used time and again that are approved by the search engines:
Title Tag has always been the major point for SEO. Make sure to keep your keywords within the title tag which shows the search engines what your page is focused on. It's recommended that you keep the title tag unique by not using the same title tag for multiple pages. Plus – do not spam your keywords in your title tag. Keep it readable so people browsing will want to click it, and under the readable limit i.e. 70 characters for Google is good to aim.
The Description Tag fits with the title tag and helps to put your keywords into it. This element in SEO is more for your visitors than for the search engines. If the description tag is unreadable, no one will be interested and you won't get clicks, even if you're at the top of the listings. Like the title tag, this one should be unique for the page it's on and within the limit i.e. 170 characters for Google.
H1 Tag the primary header tag and should fit with the same keywords you're using for your title tag, but doesn't need to match it exactly. Make sure not to cram an H1 tag into your page just for the sake of SEO – instead, make it fit the design of your page. The size of your H1 tags inside a CSS file can always be changed, so it doesn't have to be a huge text.
You may like: 5 Must-Have SEO Tools for On-Page Optimization
Anchor Text for Links to Your Page also known as "link text" which is clicked to get to your page. With careful observation about what keywords to place in the anchor text, you can lift your rankings for the pages you want to boost in the listings. The more links with a specific anchor text that point towards a page on the web, the higher will be it raises in the listings.
Links to your page is what helps boost your place on the search engine result pages. Always make sure the links you have pointing out from your pages are not broken links and make sure they are not pointing to pages that contain malware or are a source of viruses.
Cleonix Technologies specialize in providing top class, customized SEO services in Kolkata at an affordable price. Visit our website if you are interested in learning more about internet marketing, driving traffic to your website and promoting your website online.
SEO is art for improving your website's visitors as well as returns. In this blog, we have tried to explain some basic and useful tips in a brief. There are many SEO tips to drive more traffic to your site. We would like to provide more SEO tips that are more necessary later.