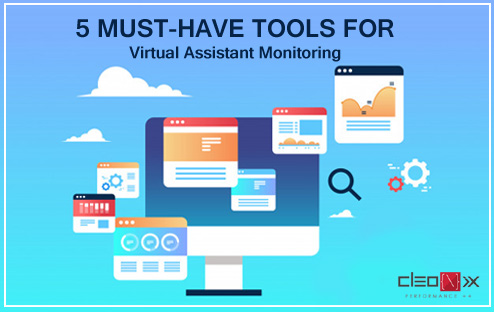 The monitoring software goes much beyond where the coverage of employee's attendance is recorded. The various software that we are going to see in this article has amazing features such as keystroke logging, employee location tracking to screenshot-taking platforms.
Here we bring to you an unbiased review of the top 5 virtual assistant tracking tools that we think are the most popular:
HUBSTAFF
Hubstaff is again a popular tool that is used for keeping a time track and monitoring the performance of your virtual assistants. It is a tool having features that allow you to take screenshots, track keystrokes, and control movements via GPS tracking. Hubstaff Tasks is an associated app for managing tasks, the progress of the project, work allocation, and is a productivity-expanding tool. Hubstaff is an easy-to-use dashboard with many tutorial contents to get you started on your app.
TERAMIND
This virtual assistant monitoring software has an easy-to-understand dashboard that enables clients to easily use its features. The software has a complete automation layer that not only records keystrokes but also takes screenshots of the employee's computer screen. Priced at a nominal rate per month, Teramind gives you more than a dozen widgets that provide a view in one shot of data metrics such as productive and unproductive time as well as useful and useless website visits. You can also put together the payroll to employee productivity.
Read more:- Advantage of Using Free Html5 Templates for Responsive Site Design
WORKPULS
WorkPuls is a tool that permits you to analyze how your virtual assistant spends her time during office hours. It gives you a big picture that shows the best utilization of productive time as well as the reasons for low productivity. The software is intuitive and allows you to micromanage your hired virtual employee better. It is the best tool that has by default a view of reports and analysis tools, which help your business become better in the field of time management. Besides, it also allows you to build up team structure & hierarchies for better workflow management.
ACTIVTRAK
This software for monitoring your virtual assistants is intuitive and has impressive capabilities in analytics and a business-intelligence style dashboard. It also provides enterprise-level tracking capability that allows businesses to measure the productivity and activity levels of the virtual assistants. It is made up of a wide range of monitoring tools and features that allow a high degree of data control as well as the user privacy policy. We feel that its team-behavior analysis feature is an extraordinary tool that makes this software worth installing.
TIME DOCTOR
Time Doctor is an excellent tool for tracking the time of your virtual assistants. It also assists in project management features such as cloud-based sharing of data, task delegation and management, invoicing, budget forecasting, payments, and projecting future needs of manpower. The admin dashboard shows how many hours the virtual assistant has actually worked, along with screenshots of the employee's computer. It can also track the location of the employee via GPS as well as take photos of the employee from the computer's embedded camera.
CONCLUSION:-
From simple keystroke-tracking software to advanced workflow management software, there are ample of employee management tools available to you if you decide to hire a virtual assistant. You can customize them according to your business requirements, work culture, and job processes. They enable sound time management, much-advanced employee productivity, and detailed analysis.
Read more:- Top 5 GSuite Business Benefits